Massage Nozawa Onsen
All this snow in Nozawa Onsen is a blessing, but can be a curse on your body! If you're body's aching and you're looking for some pain relief, stop by Nozawa Central for a massage! Wether you need to relax or get knots out, our team can help. Natsuki san and Beata offer relaxation massages with oil, reflexology, aromatherapy or sports massage. To book your spot, just drop into one of our offices, send us a Facebook message, or give us a call on 0269-67-0467.
Can email stay@nozawaholidays.com too.
Prices for Massage Nozawa Onsen are as follows:
Sports Massage          ¥4,000      ¥7,000    ¥11,000
Relaxation Massage   ¥4,000      ¥7,000    ¥11,000
Oil Massage                 ¥4,000      ¥7,000    ¥11,000
*100% cancellation fee if canceled after 10am on the day or No-Show 50% cancellation fee if canceled within 24hours up to 10am on the day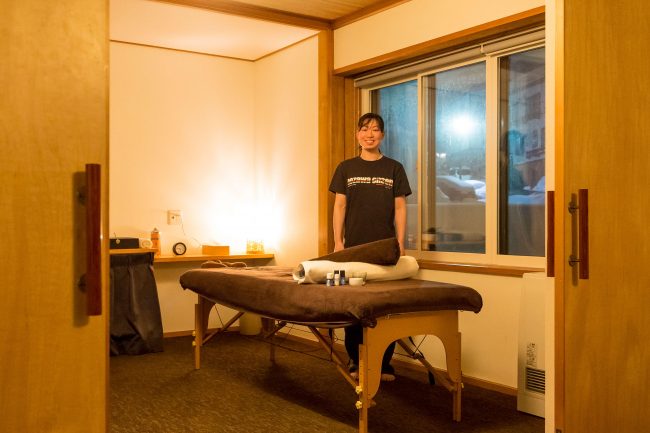 Here is a link to Nozawa Central Apartments where Nozawa Central Massage is located Nozawa Central Apartments
It is number 5 on the below map.