May Skiing Nozawa Japan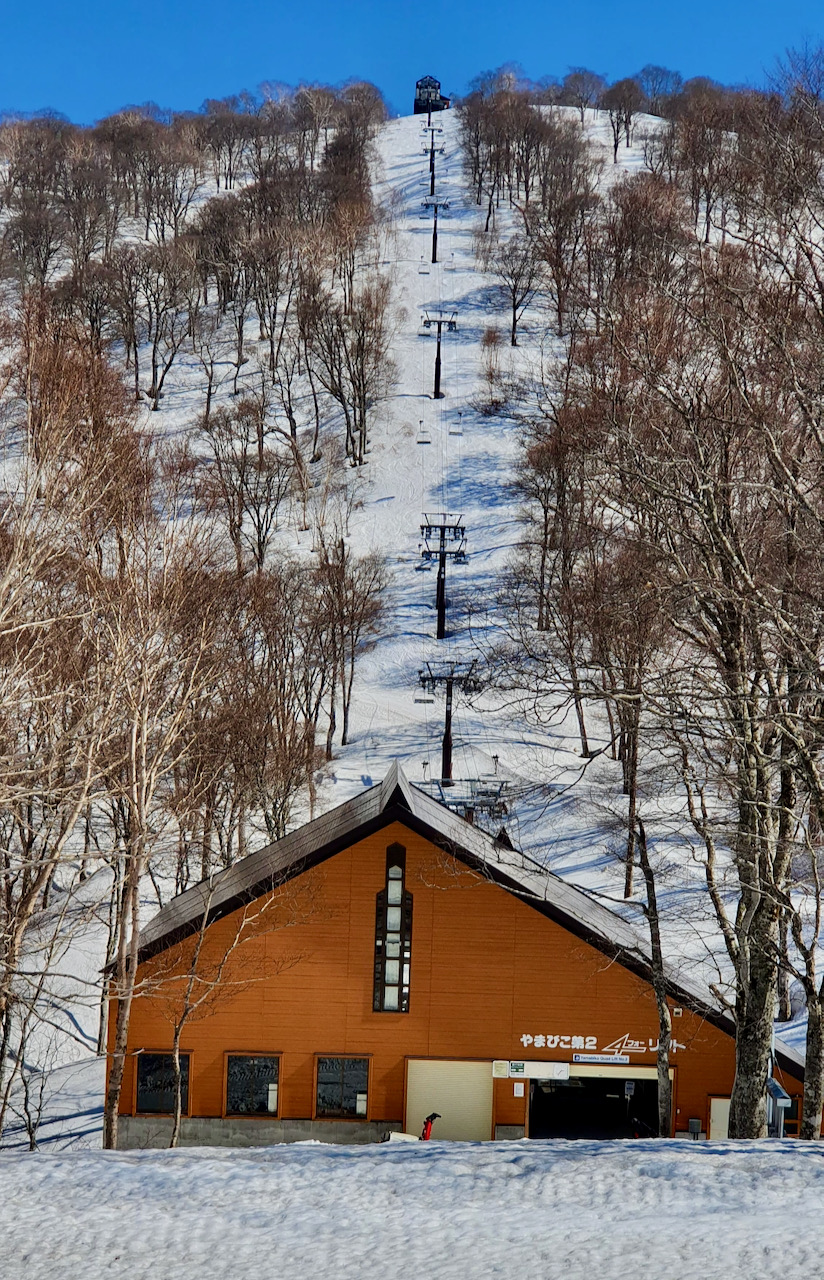 May Skiing Nozawa Japan – Sunny Spring Days up at Yamabiko in Nozawa 
After a few cooler days the spring conditions have returned to Nozawa. A balmy 12 degrees up top and some fun spring slush on offer up at Yamabiko. A few local crew hitting the natural half pipes yesterday. But very few people around, sat and watched the gondola turn for a while and didn't see anyone get on or off. 
Temp at the top; 12 degrees
New snow since close; 0 cm 
Base at the top; 95 cm
Snow conditions; Spring slush  
Weather; More Sunshine and light winds from the North. 
May Skiing Nozawa Japan
Just over 2 Weeks remain for the season and with a little under a meter of base and  with snow making facilities to assist, reckon we should make it all the way just. Sunday still looks like a colder change and maybe even a dusting of snow for the top. Otherwise this nice spring pattern continues and very relaxing riding the Yamabiko 4 Chair almost to yourself. 
Stay Safe and breathe in the rest mountain air. 
5 Reason to Ski Nozawa Japan
Here are 5 great reasons to visit Nozawa in May or anytime in Spring
No Crowds – you can get the mountain and the restaurants to yourself
The Sunshine – We can still get snow falls in spring but also lots of sunny days
Explore Further a great time to discover the Cherry Blossoms and other parts of Japan
The Festivals – In late March Nozawa has an amazing Lantern Festival on the snow
The Price – It is much cheaper to come in spring and Nozawa Holidays does some great deals
Click on this link for a quote ; https://www.nozawaholidays.com/bookings/