Description
Great Location In Town!
Run by the super friendly Nakamura family, this lodge is right near Chuo Terminal and the main street.
In summer the family work as carpenters and in winter they open their doors to guests.
Just a 250m walk to all the restaurants!
Facilities
Facilities include:
Cozy simple Japanese style lodge
9 Japanese style Tatami rooms all with share bathroom
Shower room available from 6 to 9am and 3pm to 9pm. A public onsen about 150m away
Wifi in Lounge or dinning
Great breakfast included – Japanese and Western
The friendly Japanese local hosts
Access to our ski locker near the main gondola station for free
TVs in rooms
Coin Laundry Available in town
Hair Dryer
Onsen set Available
No car park available. Public car park available nearby
Non Smoking – smoking area around entrance
Rates
Per Night Rates From:
Adults share bath – 7000 Yen
Kids same room – 4500 Yen
Infant (0-2) – 2000 Yen
Single – 10,500 Yen
Map
Our properties are all well located very close to the snow, please have a look at the below maps (click for the PDF file) to see the great positions of Villa Nozawa, lots of great places to eat and local landmarks.
Welcome Nakamura Lodge is located on our town map ref: C7.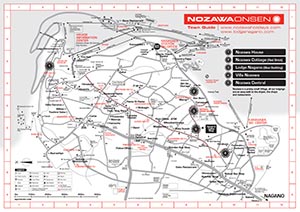 Free public hot springs housed in traditional buildings all round the village. Perfect after a hard day skiing with Nozawa Onsen Restaurants, pubs, ATM, Post Office and Supermarket all an easy stroll away.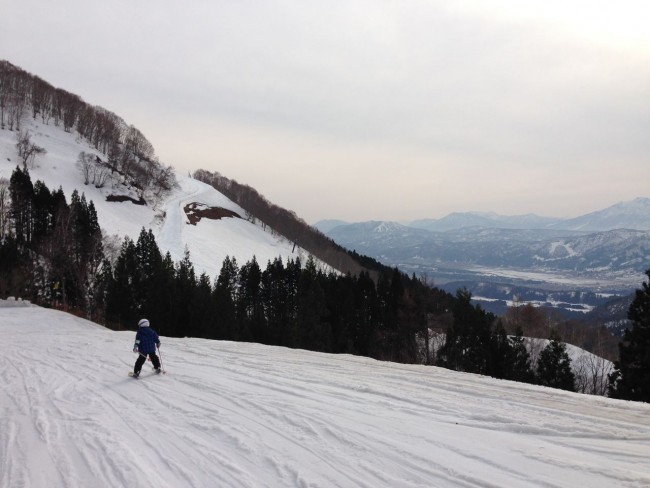 Looking forward to meeting you!
The Nozawa Holidays Team