Mountain Bike Trip Japan
Japan is now firmly on the international stage for Skiing in the Winter, those same beautiful mountains remain after all the snow is gone. What better way to explore them than on two wheels by Mountain Bike. Nozawa Onsen is a quaint traditional Mountain Village in the Alps of Nagano Japan. It is at the base of one of the most famous and original Ski Resorts of Japan.
Rich in Culture, amazing food, awesome Mountain bike trails and soothing Onsens at the end of the day, it makes for the perfect Mountain Bike Destination. We have been based here for almost 30 Years now and look forward to welcoming you to this amazing part of the world.
Here is a great little video that gives you an idea of what a Mountain Bike Week in Japan could look like for you. The footage is from Nozawa Onsen and surrounding areas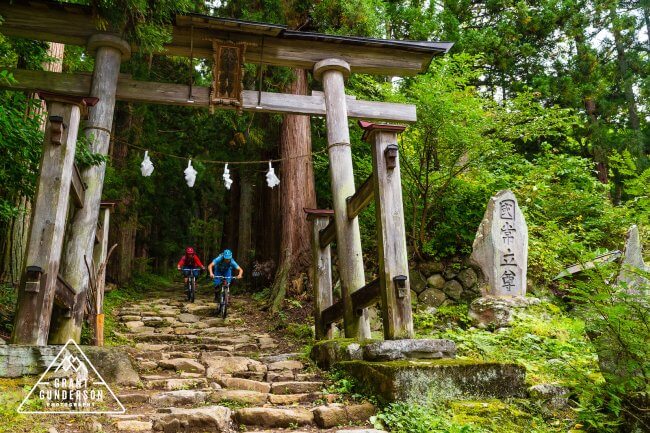 Mountain Access  & Bike/Equipment Rental Info
The Gondola operates from Saturday July 2nd – Sunday Oct 30th.  Mountain Biking is open for all ages, levels and interests.  Outside of Gondola Operation dates, you still can ride anytime of the Green Season and going up can be half the fun.
Gondola Fee with Mountain Bike 2022
One way – Adult:2000 Yen/ Child(under 12yrs old): 1200yen
One Day Pass – Adult: 5000 Yen/ Child(under 12yrs old): 3000yen
Season Pass – Adult: 45,000 Yen/ Child(under 12yrs old): 27000yen
Course Usage Fee if not using Gondola – 1000 Yen
Can rent bikes and all the gear you need from the team at Compass House here is a link to more details; Mountain Bike Rental Nozawa Onsen
Take San, Yuta san and the Team from Mt Port will sort out all your rental needs and repairs as well as providing local guide services along with other support staff.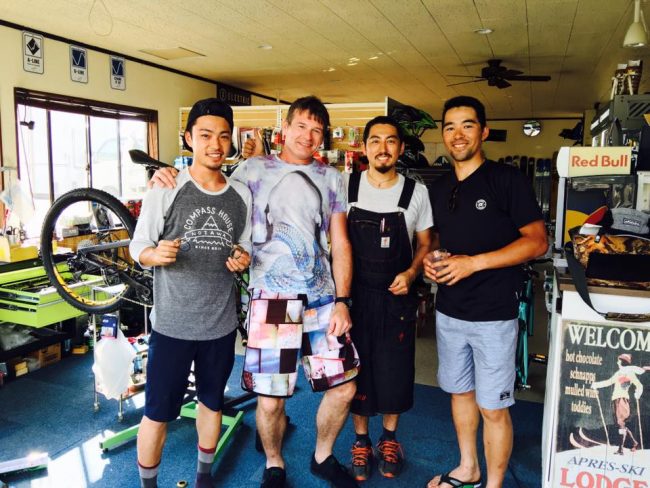 3, 5 & 7 Day MTB Experiences 2022
The Gondola runs from July through to October each year. There is plenty of biking options all summer.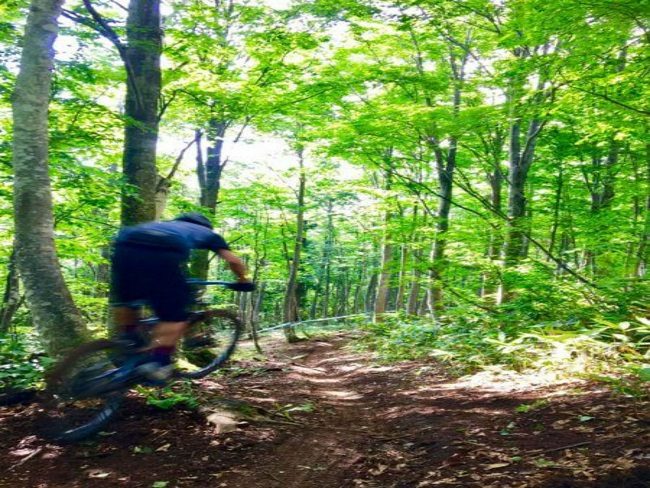 3 Days – Short Stay MTB Experience
from Y29500 per person, includes
Twin Share  Accommodation
Breakfast Daily
2days Gondola Lift ticket
plus 3000yen pp for en-suite option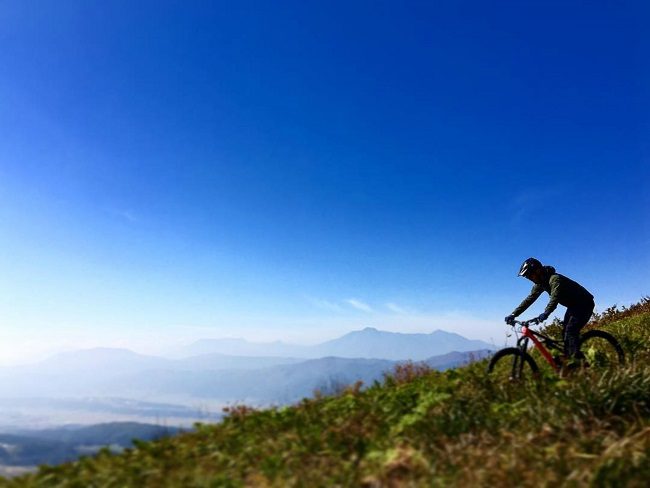 5 Days – Single Tracks & Down Hill 
from Y42500 per per person, includes
Twin Share Accommodation
Breakfast Daily
3 Day Gondola Lift ticket
plus 5000yen pp for en-suite option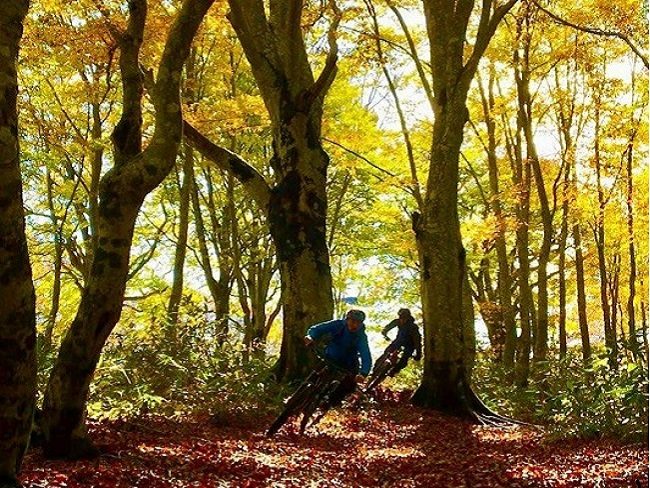 7 Days – Ride Like the   Locals 
from Y69000 per person includes
Twin Share Accommodation
Breakfast Daily
5 Day Gondola Lift ticket
plus 7000yen pp for en-suite option
NOT INCLUDED in the above Experiences are Dinner and Lunch unless otherwise stated . You are welcome to use the Lodge Kitchen and lots of amazing restaurants in the Village where you can eat out for as little as 1000 Yen. Here is a link to check them out; Restaurants and Bars in Nozawa Onsen
Travel Insurance we strongly advise getting correctly insured for Mountain Biking and cancellations or any little mishaps along the way.
Mountain Bike Hire.  We work together with the local Bike Shop Mt Port and they have a great range of all types of bikes depending what level you are. Here is a link to prices and course details. Hint open in Google to translate Mountain Bike Nozawa
Airfares and Transport to Nozawa Onsen. Nozawa is just over 2 hours from Tokyo and a very easy trip on the Bullet train. Here is a link to details and info on the Rail Passes; Getting to Nozawa Onsen
Sending bikes up. You can take them on the train provided you have a Bike Bag or if prefer can just send them up from the Airport or from any Hotel in Japan for very little cost and no hassle here is a link Sending bags in Japan
 For additional info on Mountain Biking in Nozawa: Contact us  stay@nozawaholidays.com

Restaurants
Please see our Nozawa Holidays food, bar and restaurant guide for further information. There is great local food in town. Most restaurants speak a little bit of English and have an English menu. But here are couple of phrases that may help with your dining experience:
https://www.nozawaholidays.com/restaurants-bars/
Please           Kudasai
Thank You   Arigatou 
Bon Apetit    Ittadakimasu
Delicious       Oishii 
Food             Tabemono 
Leave you with another great video of Sam Pilgrim a Professional Rider who made "The Pilgrimage" to Nozawa recently
An Experience for a life time –  Nozawa Japan.