Ski Rental Nozawa Onsen
We have friendly, helpful and knowledgeable team here in Nozawa Central Rentals. All the technicians are experienced riders themselves; having had many years fine tuning and adjusting gear, they will be sure to get a perfect fit and style of ski or board to suit your individual needs. We've got all your Nozawa Onsen ski hire gear sorted! Available to anyone visiting Nozawa Onsen.

Check out our Top 10 Tips for getting started with hiring your gear!
Hit The Slopes Sooner – Hire Online Now!
Hire Online Now!
Our Prices & Hire Form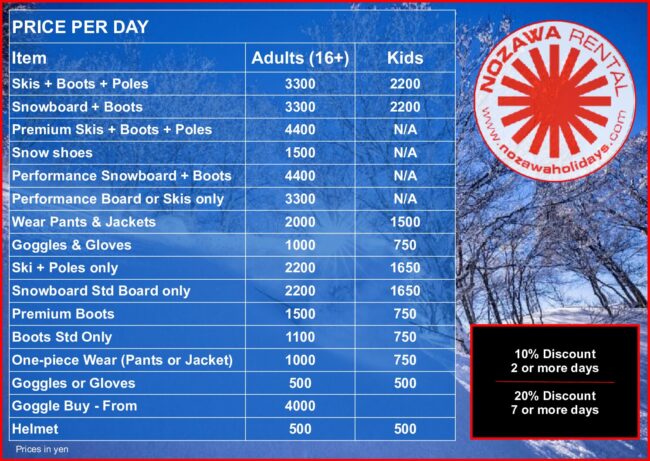 We have an excellent range of gear available for hire, including skis, boards, boots, wear pants and jackets. Please fill in this form once for each person requiring hire gear.
Nozawa Onsen Ski Hire Booking Form
Please select the items you need from the list below and add to your cart.
Pick-up is available from 3pm . Please choose the pick-up time anytime after 3pm and the rental charge starts from the following day.
When you checkout, your booking will be processed and you can pay a 20% deposit to secure your Rental booking. The 20% deposit is Non-refundable. *10% discount for 2 or more days and 20% discount for 7 or more days apply. (It will be automatically applied in the total.)
Note; During the peak time of January we are only talking minimum 3 day Rental bookings in advance. If want less days please just come into the shop and we should be able to sort you out or will make alternative arrangements for you.
Location
Located right below Nozawa Central Apartments, our Rental shop is just on the way to the slopes! Conveniently located in the same building as the Central Office, you can pick up your rentals and lift passes in one go. Open everyday from 8am to 7pm.
Ski Locker
Free to use for Nozawa Central Rentals Customers
Exclusive to all Nozawa Holidays guests is the use of the Ski Locker for overnight Ski/Snowboard storage* – located just below the main Nagasaka Gondola. Can click in over the road and ski down to Karasawa connection lift or just walk up to the Gondola. Team on site mornings and evenings if any assistance is needed. We will drop your gear up there for first day of rental can just walk up in normal shoes! Makes it very easy.
*Ski/Snowboard boots to be stored overnight in your accomodation boot dry room.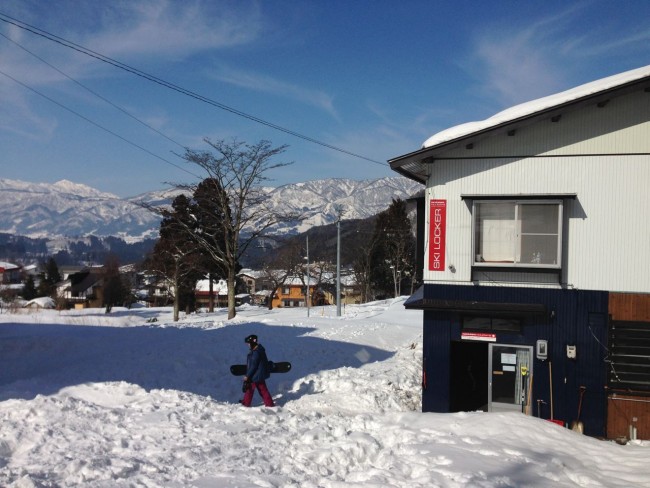 About Ski Hiring
Great Gear from Seasoned Pros
Nozawa Central Rentals has one of the biggest range of Ski and Snowboard hire equipment in Nozawa Onsen. Centrally located within walking distance from most Accommodation around Nozawa. Experienced and knowledgeable English speaking Rentals Technicians on hand to get you sorted and up on the slopes with ease. Follow this guide to make your rental experience flow as smooth and easy as possible.
Drop offs and pick ups can also be arranged and we have a Ski Locker and Dry Room on the slopes near the main Nagasaka Gondola free to use for any of our customers. If for any reason we don't have something to suit you, we do have a great relationship with a ski hire shop right here on the slopes, and can refer you there.
Ski Hire Team
Hugo
Originally from: Spain Years Skiing: since a baby.
Luke
Originally from: North Queensland, Australia
Years Skiing: 10 Years in Japan: 13 Favourite ride at the moment: Burton Fish and Atomic all round Mountain Skis Not born with snow on the doorstep, Luke first fell in love with snow when he came to Japan. After an introduction in Niseko he soon discovered Nozawa Onsen and was one of the first foreigners to fall in love with its charm almost a decade ago and has done every season since! Equally at home on skis or a snowboard Luke will not only get you the right gear, he will show you the best places to explore on and off the mountain.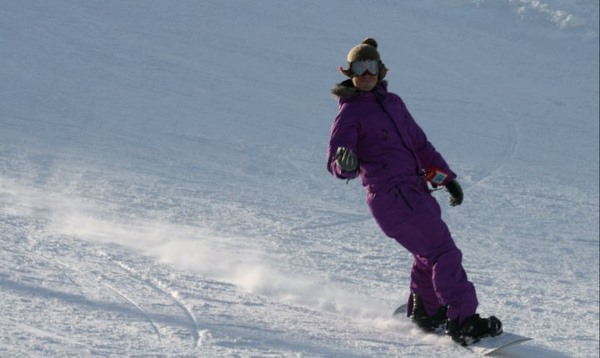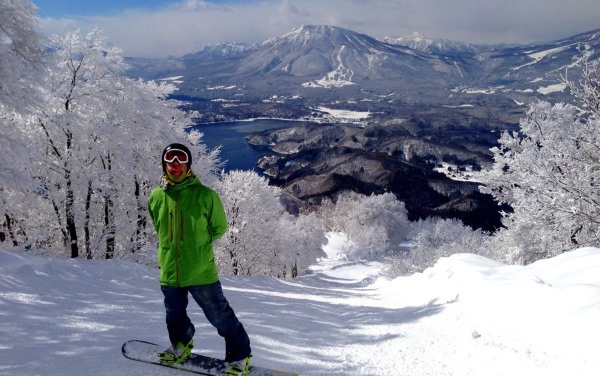 Ski Rental Nozawa Onsen
Wondering how to get started? Here's a step-by-step guide.
1. Book Online!
Book before you go. We recommend booking your equipment with us online before you arrive in Nozawa. Don't worry, you do not need to decide on exact equipment, etc… As long as you pre enter your information onto our system to make your time in the shop as streamline as possible. Pre-booking means a lot of the paperwork will be done and our staff will be ready to start fitting you all out on entering the shop.
Didn't book online? No worries, you are more than welcome to visit us without a booking and our staff will be on hand to get you started. Also if not staying with Nozawa Holidays no problem everyone is welcome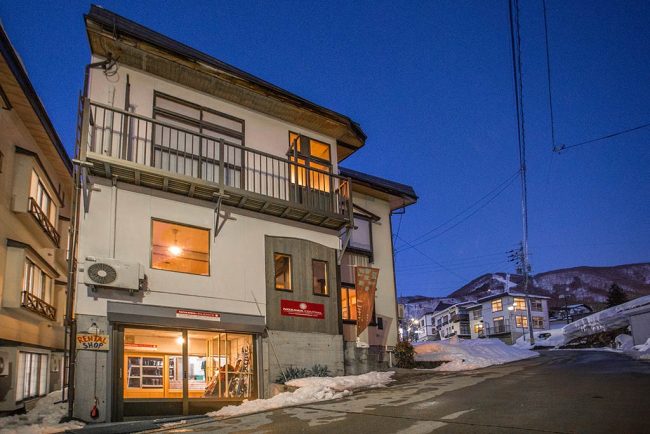 2. Come in and see us.
Whether you have Pre-booked online or not, everyone who is renting gear will need to come to our shop to get fitted out. Pre-entering your information online will save you time on entering the shop. For those staying in one of our lodges a little bit further away, we may be able to offer a free pick up service. During busy times there may be a wait but don't worry, we will make sure we see to everyone in an orderly manner. Remember this is just the start of your holiday and we are here to help.
Ski Rental Nozawa Onsen
3. Choose your Rental Package.
We offer 2 rental packages, standard and premium.
Standard – Our basic package suited towards beginners and those on a budget. All our equipment is maintained and serviced by our professional workshop technicians. Our Standard ski/snowboards are a more basic quality which may not suit the intermediate to advanced rider but are perfect for beginners. No free swaps are allowed for Standard gear.
Performance – Our premium range consist of the latest models and a broader variety of specific types. Although more suited towards the intermediate to advanced rider, we also stock a range of Premium beginner models. Choosing premium gives you access to our Powder, Freeride, All Mountain and advanced Carve range. One of the main benefits of this package is the option of 2 free swaps. This will let our staff recommend to you which ski to use on a specific day.
Please note, you can not book online or reserve specific models. However our staff are on hand to pick out something you will sure be pleased with. Remember on Premium package, you have the ability to swap and for those on Standard package, you can upgrade at anytime.
4. Bring your SKI socks!
Don't just wear your SKI socks but bring a pair with you for trying on Ski/Snowbaord boots. This process is normally the longest part of the rental flow. We also sell a range of Mont Bell socks in store a famous Japanese Mountain brand, they make great socks!
For those of you who are new to Nozawa, then here is a top tip for you – Most of the roads in Nozawa are heated, which causes the snow to melt for safety reasons. The downside is if you are not prepared then you may get wet feet without the adequate footwear. As for trying on ski/snowboard boots with wet or damp socks, this is near impossible for your foot to enter the boot due to the tight fit.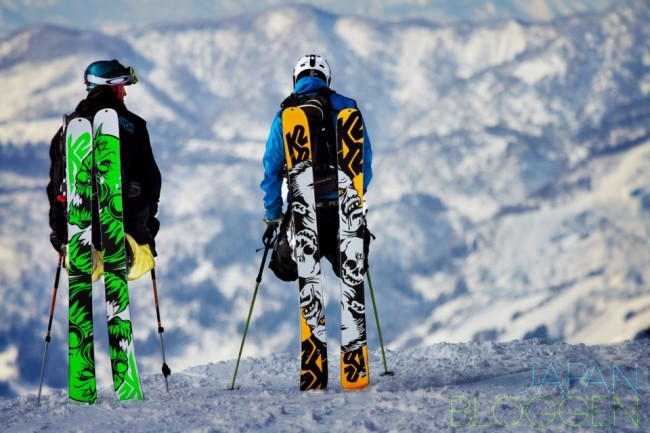 5. Take your time choosing the right boot.
The rental shop can be an exhausting experience for some. Depending on the time, it can be very busy. Our staff are here to make sure everyone gets fitted out with the correct equipment to suit each individual. Rushing this process may lead to days off the mountain due to foot pain. This is one of the most important parts of the gear hire, so lets get it done right!
6. The fun part!
Choosing the Ski/Snowboard.
Our staff consist of experienced and passionate skiers/boarders from all corners of the globe. We have so much knowledge to share when it comes to talking about skis/boards. Either you have read somewhere online about a specific model you would like to try or would like to get recommended by one of our shop staff, we will make sure you get the right model for you.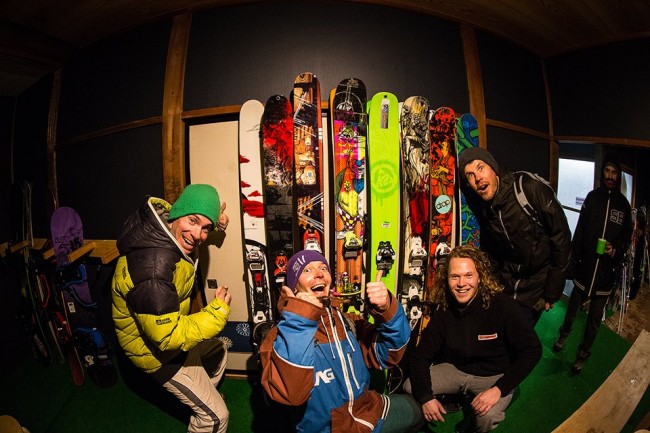 7. The Business Part 🙂 
Paying for your equipment.
Once you have been all fitted out and gear is ready to go, then reality hits… Payment. We make this part as easy as possible for you and get you out on the slopes in no time. We accept cash, also Visa and MasterCard
8. Get your Skis delivered*…
We offer a free ski hire delivery service to either one of our storage stations or direct to your lodge*. We understand how tiring this whole rental process can be especially for the big families. Leave your skis/snowboards with us and we will get them labeled up and sent to the allocated destination.
*Delivery service is for next day rentals. We deliver in the evenings and gear will be ready and waiting for you in the morning. Nozawa Central Rental has a these delivery guidelines so nothing goes missing .
We do not deliver personal equipment

Any personal equipment that has been dropped off in the workshop will need to be picked up in the shop

We ONLY deliver Skis and Snowboards. Everything else will be taken by our customer.

We do not pick up returns. All returned items will need to be returned to a staff member so can be marked off and you don't get charged
9. Ski Locker
We have a free storage space for our customers. This is close by the slopes and enables you to leave your Skis/Snowboards overnight. Rental items have priority and we can not hold any responsibility for personal equipment left in storage. One of the main benefits of our Ski Locker is that during the allocated times, we accept rental returns and can sort any rental questions you may have. This is great for families and anyone staying further afield.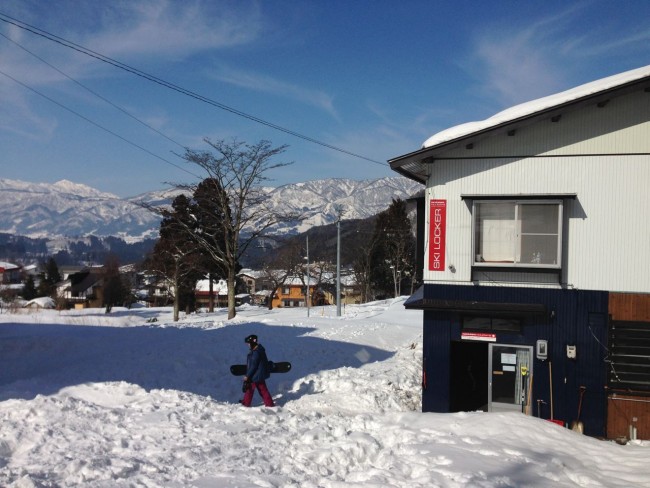 10. Last Day Returns…
At Nozawa Central Rentals we try to give you the best experience and make everything as easy as possible. From the first day right until the last.
Our rental returns policy will be explained individually in shop as it differs depending on location.
If also need accommodation please check out the great options at Nozawa Holidays here; https://www.nozawaholidays.com/properties/
We hope these top tips help and look forward to seeing you soon!
Ski Rental Nozawa Onsen
Come and enjoy the amazing skiing Japan has to offer and ski Japan with amazing snow, zero crowds and a great culture. Plus, we've got all your Nozawa Onsen Ski Hire sorted! Hope to see you soon.
Our Brands
Hope to see you in Nozawa Onsen for some awesome skiing soon!
For more info on all things Nozawa Onsen head to the Nozawa Onsen Web Site; https://nozawa-onsen.com/
Ski Lessons
Lessons are a great way to help make the most of your time on the slopes, and what better way to learn from our super experts here at Nozawa Onsen.
If you're an absolute beginner or a bit rusty on your skiing and snowboarding skills, we are happy to help you out!