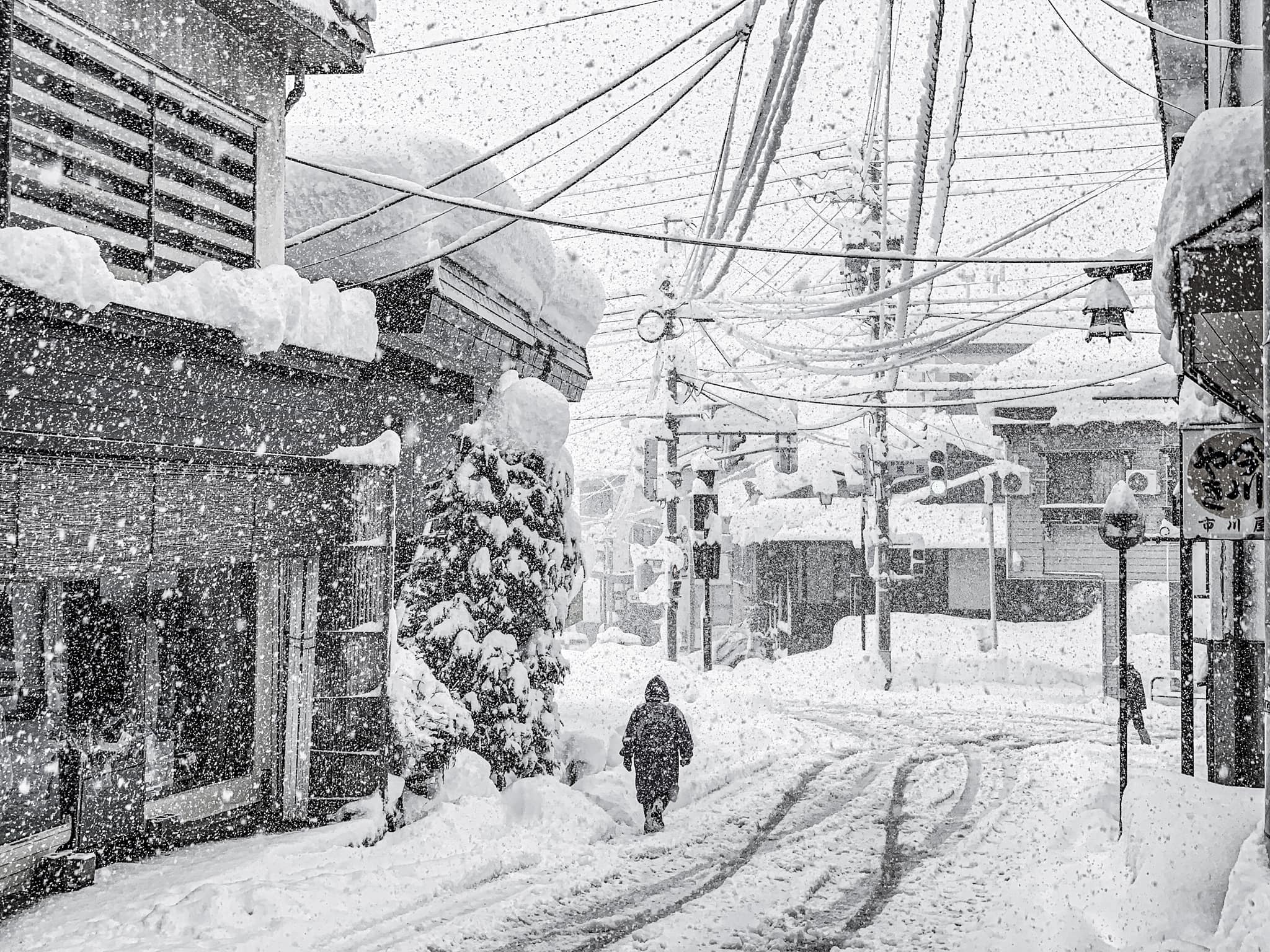 10 Things to do in Nozawa if you don't Ski
 or Board 
If the rest of your skiing family has chosen Nozawa for your Ski Holiday destination then you are in luck. Unlike many ski resorts around Japan and the world, Nozawa Onsen was a working village for centuries before it was discovered all this snow was good for something. 
Nozawa has a rich history and unique culture with temples, onsens, quaint streets and amazing restaurants to explore. You can also do some amazing day trips to surrounding areas and discover some amazing sights, sounds and tastes. 
Here are a few cool things to do if you are not a skier or just want a day of when in Nozawa 
1. Take a Lesson
Learn – It is never too late and you can see what all the fuss is about. Being in the mountains and riding them. There is no better feeling. Here is a link to book some lessons; https://www.nozawaholidays.com/lesson-registration/
2. Other Winter Fun
Other cool things you can do to enjoy the great outdoors in Nozawa without strapping on some planks include; Snow Shoeing, Zip Line, Cat Ride, Snow Scooter, Cross Country Skiing or just take a ride up top in the Nagsaka Gondola. It is just amazing to get up the mountain and take in the views and fresh mountain air. Can also hit the Climbing Wall at The Dojo if indoors is more your speed.
Nozawa Do Not Skiing
3. Onsen Or Hot Spring Baths
Onsen or Hotspring baths, there are 13 free ones in town. If you do all of them you can get a souvenir bandana from the Tourist Office. There are also some impressive pay ones like Furusato No Yu and Sparena that both have an outdoor onsen. Sparena is like a big swimming pool. If you are feeling a little prude to get nude then Sparena and Jonnobi both have Onsens you can wear your swimmers in. Here is a great video and explanation on how to onsen in Nozawa Onsen https://www.nozawaholidays.com/onsen-etiquette/
4. Learn a Craft or an Art
Get into the Culture,  there are a few lovely old ladies and men in the village that are keen to pass on some of their traditional skills and knowledge. With a bit of leg work you can have a lesson in some of the following; Japanese Cooking, Ikebana or Flower arranging, Shuji or Calligraphy, even brush up on your Japanese skills. Here is a link to some ideas; https://www.nozawaholidays.com/news/ikebana-class-nozawa-onsen/
5. Snow Monkey Tour Nozawa Onsen
Snow Monkey Tour – these cute little critters are National Geographic wall of famers and located less than an hour from Nozawa Onsen. Take a tour and come and see them bathing in the Hot Springs in the very picturesque Jigokudani valley and National Park. Here is a link to book your Snow Monkey experience; https://www.nozawaholidays.com/snow-monkeys-tour/
6. Food, Food glorious Food. Itadakimasu!
Eat, drink and be merry. Nozawa Onsen has over 50 places to eat and drink in the village from Noodle houses to Sushi shops, Craft beer breweries to Mexican restaurants. You will not go hungry and compared to many ski resorts around the world everywhere is fantastic value. You can get a good meal in most for as little as 1000 yen. Here is a link to our Nozawa Restaurant, Bar and Cafe guide; https://www.nozawaholidays.com/restaurants-bars/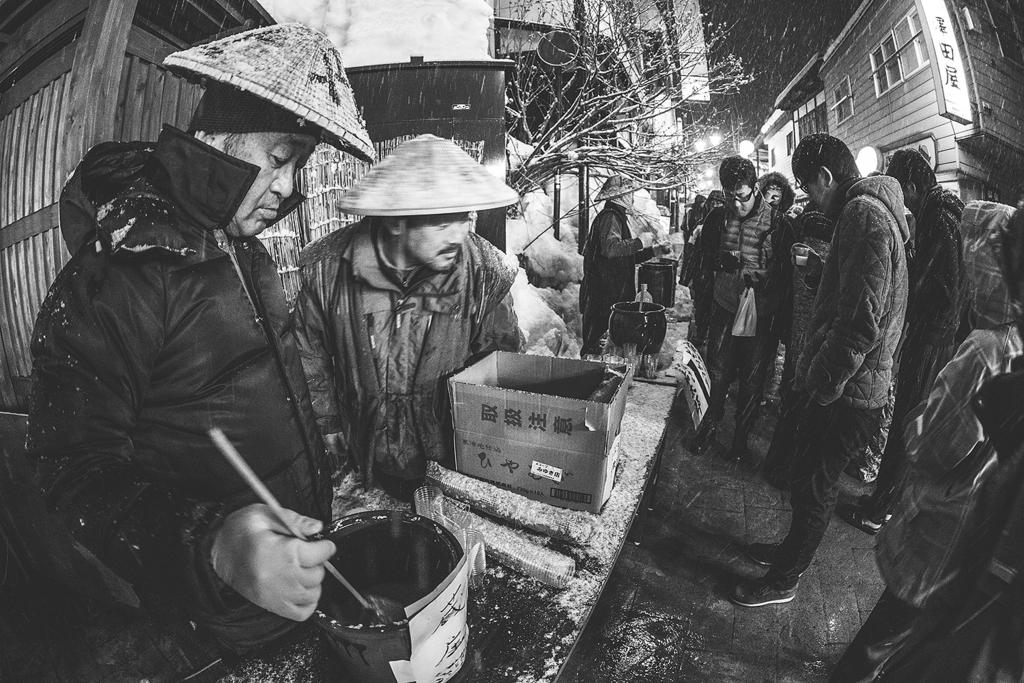 7. Yoga – Grab a mat in Nozawa
Yoga Session – Nozawa is quickly becoming a Yoga Mecca for mountain retreats. After an Onsen or a day of walking around nothing better than stretching with some Yoga. We have a few instructors in the Village and they would love you to join them in a class. We also run Yoga Retreats all year and they are an amazing experience. Here is a link to more on Yoga in Nozawa Onsen; https://www.nozawaholidays.com/yoga-retreat/
Also we have in Indoor Rock Climbing Wall in Nozawa at The Dojo. Great set up with a cafe too and fun for a down day Nozawa Indoor Climbing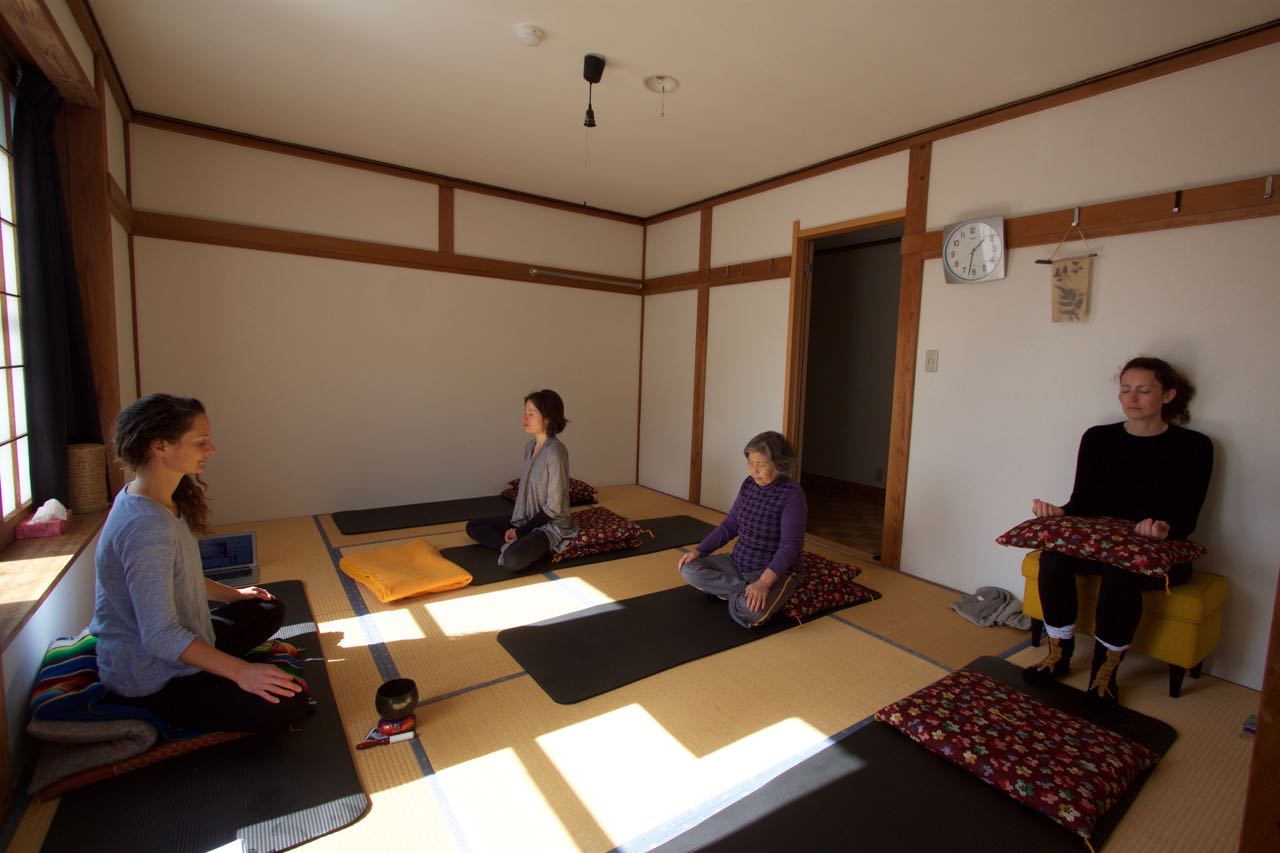 8. Take a History Lesson
Museums and Temples – It is believed Nozawa was first discovered by a Buddhist Monk in the year 724 AD. It may even have been longer. It has been a popular destination for weary travellers since the 12th Century and the first Onsen or Bath House was constructed in the Edo Period in the 16th Century. So just walking the streets and the beautiful shrines is like a history lesson. We also have two Museums in the Village one is a Ski Museum and the other a cultural museum well worth checking out. 
9. Discover Nozawa Onsen and meet the locals
Explore the Village – I must admit I first came to Nozawa for the skiing over 30 years ago but I stayed because of the village and the people in it. Nozawa really is a magical place, it is not huge but every little laneway and corner has some thing of interest. The people that live here and run the shops, restaurants, lifts and everything else are so special. Very friendly, welcoming and genuine. So be sure to say Konnichiwa. 
10. Day Trips from Nozawa Onsen
Get Out of Town – If you are here for a while and all of the above cool things just aren't enough then the surrounding area, towns, cities and ski resorts are all well worth venturing out to and very easy with the efficient public transport. Here are a few fun day trips from Nozawa Onsen; – Nagano City, Obuse, Iiyama, Lake Nojiri, Karuizawa and more Check out this link to 5 fun day trips from Nozawa ; https://www.nozawaholidays.com/news/5-easy-but-awesome-day-trips-from-nozawa-onsen/
If just want to hang out but still enjoy the snow you can alway make a snow man, build an igloo, ride a sled or throw a snowball. We have a lot of snow in Nozawa. 
Want some more information on any of the things to do when not skiing in Nozawa or anything else just ask our staff when staying with Nozawa Holidays. We have offices at 4 great locations so drop in anytime 
Villa Nozawa ; Villa Nozawa
Nozawa Central ; Nozawa Central
Lodge Nagano ; Lodge Nagano 
Kaiya Nozawa ; Kaiya Nozawa
More great things to enjoy in Nozawa Onsen year round; https://nozawa-onsen.com/11-must-see-things-in-nozawa-onsen/