We have a very friendly and knowledgeable local and international Team in Nozawa taking care of our guests.  Many of our staff are fluent in Japanese and English, along with a few other languages and very familiar with the town. Some of our local staff were born in Nozawa Onsen and most staff have been in Nozawa for many seasons now and are very happy to share their local knowledge with you on the best runs, favourite restaurants, and any information you need to help you have a memorable stay in Nozawa Onsen.
Some Benefits of Booking with Nozawa Holidays – Meet The Nozawa Holidays Team!
Our helpful Guest Services department on call.  We have four offices across town with friendly bilingual staff to help with anything you need. Unlike if you book with a travel agent in Sydney or Singapore we are there in Nozawa for your holiday so can help with anything you need.
Free use of our Ski Locker and Drying Room located just near the main Nagasaka Gondola. So can leave your gear next to the slopes and walk back in comfort. All lodges also have their own ski lockers too.
Over 25 Years of local experience and knowledge with the pioneer company to introduce Nozawa Onsen to International skiers and boarders.  We had just 50 guests in Nozawa in our first year and it has grown nicely.
Free Wifi at most of our lodgings. High speed optic fibre!
Exclusive deals on Lifts, Lessons, Rentals, Transfers and Tours at our own personally run English-Speaking outlets.
Great Nozawa Onsen accommodation deals that can meet any budget
Have the time of your life and plan the best holiday in Nozawa Onsen, one of the most popular ski resorts in Japan with our great value accommodation.
We are the pioneers for introducing overseas guests to Nozawa Onsen having been established in the village for over 25 years now. We only deal with holidays to Nozawa so can specialise in giving everyone a unique holiday experience.  We work closely with all local businesses and families to ensure a long term and sustainable future for all involved. We really look forward to welcoming you soon!
Meet The Nozawa Holidays Team
---
Mark san
Mark is a laid back Aussie guy who manages our properties and he's very much a hands on sort of guy.
Mark first came to ski Japan in 1991 and worked in the Ski Patrol in Nozawa Onsen for many years.
He's very knowledgeable on everything to do with Nozawa Onsen and will be happy to share his knowledge with you and make sure you have an amazing stay in this beautiful part of the world.
---
Kyoko san
Kyoko san is a natural at taking care of people and will welcome you with true Japanese hospitality and a smile. One of the most adventurous girls we know she will tackle any challenge thrown at her.
She never stops working and together with Gab runs a great lodge at Villa Nozawa. Perfect English and German she is pretty smart and will sort anything you need.
A keen snow shoe hiker too so try and join her on one of her walks
---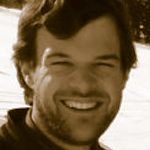 Gab san
Gab originally from Switzerland but is a citizen of the world. Has ridden his bicycle half way around it.
He was a top level racer back home and has also placed highly in local Nozawa Onsen contests. Gab together with Kyoko do an amazing job of managing Villa Nozawa. He also heads our ski instructors and rental division so you know you are getting professional advice.
A popular performer at the local Karaoke bar and all round good guy Gab will put you at ease from day one.
---
Luke san
Luke has been with us since the start and is a champion.
His parents run hotels and he has worked in the airlines, so has a long and successful history in hospitality.
He receives the most outstanding comments from our guests and his energy, enthusiasm and love of Nozawa Onsen and taking care of our guests is amazing.
He is fluent in Japanese and Italian, and a connoisseur of the food and culture. Also a great guy to be friends with on a powder day as knows all the good spots!
---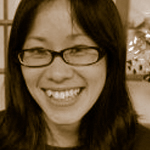 Mariko sama
Mariko works together with Luke to manage Lodge Nagano and recently they took their relationship to the next level tying the knot this year.
Mariko is a tireless worker and always genki.
She will help you with anything you need from the best places to eat to what time the train leaves to Okinawa.
Speaks perfect English with an Aussie accent and, did I mention (Mariko makes me say this!), is a great snowboarder!
---
Yoshi san
Yoshiko is an important key in running the Lodges with her unflappable manner and style.
Yoshi was born in a country ski area not far from Nozawa Onsen and went to University in Osaka and has lived in Australia off and on for many years.
Her English is perfect and happy to help with anything you need during your stay.
---
Kerri san
Kerri runs our booking office and will make sure that we find the best accommodation to suit your needs.
Being a Commerce graduate and mother of two, Kerri is very organized and methodical.
Has been up to Nozawa Onsen to ski many times with the family so knows the answers to any question on Nozawa Onsen, how to get here and lots more to help make your holiday perfect.
---
Tini san
Tini is our Swiss Instructor/ Mountain Guide and Jack of all trades. In his other life he is a Pilot with Swiss Air but his passion is the Mountains. Has been in Japan and Nozawa Onsen on and off for over 20 Years and will gladly show you around the mountain on skis, snowboard, snow shoes or even paraglider!
It would probably be easier to list the languages he doesn't speak being fluent in Swiss German, French, Italian, Spanish, Portugese, Swedish, English, Japanese, Indonesian and even Thai. Confident he can communicate with most of our guests!
---
Hiroko san
Hiroko is part of the booking team and is the one that finalises your bookings for you.
Originally from Hyogo in Japan, she has been living in Australia for a few years now.  She has an accounting background and is highly organised.
Hiroko has been to Nozawa many times and will work up here for the whole season coming up.
Feel free to ask her anything as she will be most happy to help.