March Is Magic In Nozawa Onsen
March is a surprise month here in Nozawa, and probably our favorite time of year!
We have a well-established base sometimes up to 500cm! Beautiful, crisp and sunny days, and still some amazing dumps of powder.
All that and almost no one to share it with!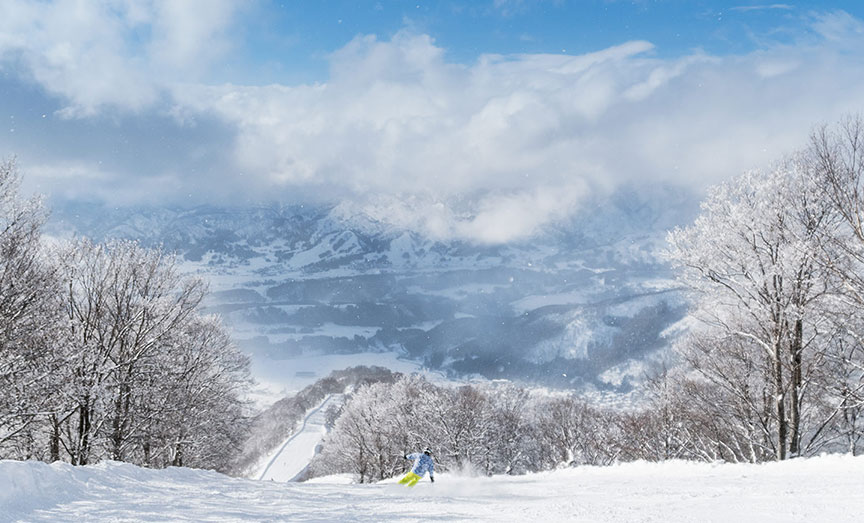 For some reason, people seem to think by the time March comes around, winter is over – but definitely not in Nozawa. It is a time to switch on and get up here, we also do some amazing specials for March and April.
March can be some of the best skiing of the season.
Here is a video put together by some of our guests staying in Nozawa with us in mid March!
We have a 1 month special in March and April too that works out at just 7800 Yen a day for Accommodation, Breakfast and 30 days of skiing! Cheaper in a share room.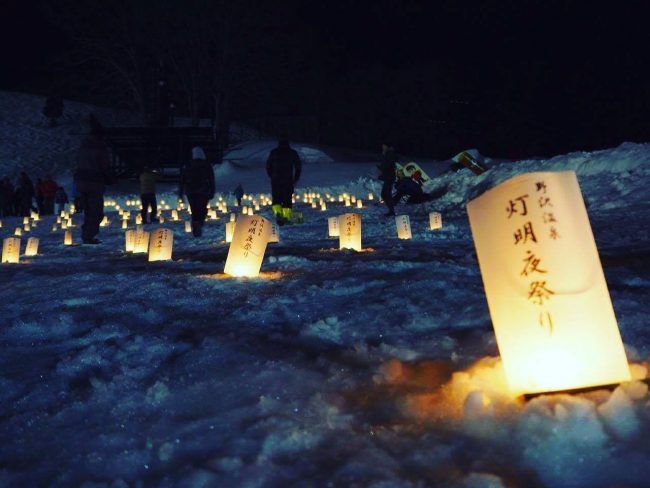 March Is Magic In Nozawa Onsen
The Toumyo Matsuri, Winter Lantern Festival is held annually in the March and is a great way to celebrate with the locals and enjoy the many festivities including free sake, ice cream, live music and fireworks! The Lantern Festival is held at the Hikage Slope and is a great experience for all. Usually held in the first two weeks of March, with the 2019 Lantern Festival still to be decided but looking to be held on Saturday 9th. Read more about the Toumyo Matsuri Winter Lantern Festival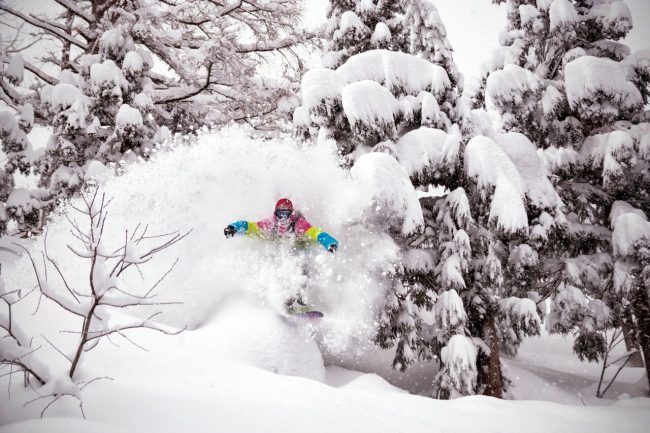 March is also a great time of year to visit and brush up on certain aspects of your riding ability, so why not take time out for a dedicated improvement course to get your turns and timing to the next level! The Ski Snowboard Improvement Courses are held early March and Mid March for all ages and levels to enjoy. Book Your Place and Improve your riding ability, read more here: https://www.nozawaholidays.com/news/ski-snowboard-improvement-courses-nozawa-japan/ 
---
March Is Magic In Nozawa Onsen
Live The Dream: 236,500 Yen Per Person Twin Share Room
Special anytime for March and April:
30 nights stay based on Twin share room
Healthy Breakfast included daily
Unlimited days Lift Passes (season pass for March and April)
Use of all Village run Hot Springs
All of this for just 236,500 Yen Per Person! – It really doesn't get any better!
Kids are Half Price if in same room!
(Around $AUD 2,590 at current rates, or just over $85 a day for great accommodation + Breakfast + Lift Passes + Lots of fun!)
For the Share room if on a budget  just 191,500 Yen Per Person, or $2,125 (At Current Rates) 
* To get the deal need to stay 30 Nights but can still do a good deal on shorter stays *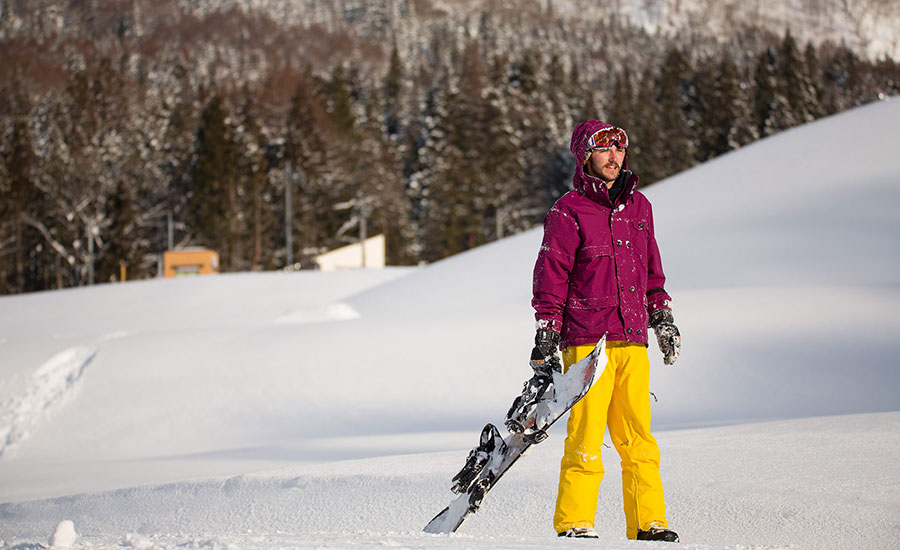 ---
April Is Just Amazing!
April is officially the start of Spring Skiing. Depending on conditions, it can get a bit patchy down the bottom and they may close some of the lower lifts.
But, there is a 1000m vertical difference in Nozawa Onsen, between the top and bottom. So when you get off the gondola up the top, you are entering a Winter Wonderland – and it feels like a private resort for you and your friends on the slopes.
Towards the end of April can be some nice warm days – so be sure to bring a T-shirt to ski in (This is an awesome feeling!)
---
Great Getaway For Easter & Spring Holidays!
Easter often falls towards the end of March, and early April – the perfect time to bring the family up to Nozawa for a ski.
Still lots of snow!
Warmer days for the kids
No lift lines
Easy to get into your favorite restaurants
Discounted Accommodation & Lift Passes – Yep!
Enjoy the Cherry Blossoms
Travel to other parts of Japan in nice conditions
Need I say more?
---
How About The Discounts:
15% off all bookings before December 20 or after March 15
20% off all bookings after April 7
Here is an idea of a package for 2 Adults and 2 Children from March 27th until the end of the season on May 6th.  
Remember Easter is early next year School Holidays start end of March and Easter is from 7th of April 2023
Spring Japan Family Ski Holiday
7 Nights Stay based on Japanese Style Tatami Room with Share Bathroom
Healthy Breakfast Included Daily
6 Days Lift Passes
Use of all the Village Hot springs
All from just 67,650 yen per person Adults (Approximately $AUD 750 at current rates) x 2
Children from just 32,825 Yen (Approximately $AUD 375 at current rates) x 2
Total = 200,950 Yen or Approximately $2230 at current rates
---
---
The lifts will run until May 6th with the Golden Week Holiday, so plenty of time to come and enjoy Nozawa!