Ski and Snow Board Improvement Courses Nozawa Onsen Nagano Japan
On a one-week snow trip the time goes pretty quick. By the time you get to the snow get all your gear unpacked and sorted then hit the mountain, a few great days a few fun nights and before you know it you are packing again to head home.
You often probably hear yourself say I am going to work on certain aspects of my riding ability this trip but it all becomes a snowball blur. Why not take the time out for a dedicated improvement course to get your turns and timing to the next level.
This year we are running a few week long fun and fruitful Improvement courses in Nozawa for all ages and levels that will help you make the most of your mountain time and really enjoy all that our beautiful little ski town in the Japanese Alps has to offer.
The Dates – Ski Snowboard Improvement Courses Nozawa Japan 2019/20
All 7 Nights stay and 5 Days of Coaching
First Tracks – Starts 14th of December (Arrive in Nozawa on the 14th Coaching starts 15th of December)
March Magic – Starts 7th of March (Arrive in Nozawa on the 7th Coaching starts 8th of March)
Here is a link to March conditions: https://www.nozawaholidays.com/march-is-magic-in-nozawa-onsen/
If these dates don't suit just let us know – if you can gather a group of 4 people, we can run the courses anytime. Note: cost will vary for peak times.
The Deal – Ski Snowboard Improvement Courses Nozawa Japan
Early Bird Book and Pay by 30th of July
7 Nights Stay in one of our beautiful Lodges in Nozawa
Healthy Breakfast Included Daily
Welcome Dinner for all the Team
6 Days all Mountain Lift Passes
5 Days Coaching with 2 x 2 Hour Sessions Morning and Afternoon
Use of all the Village Hot springs
Twin Share just 119,000 Yen (Approx. $1485 at Current Rates)
Bunk Room just 109,000 Yen (Approx $1360 at Current rates)
All prices are per person
Optional extras
Return Shuttle from Tokyo Airport or Train 26,000 Bus or 18,000 Yen for Train
6 Days Rental Ski Boots and Poles or Board and Boots 16,200 Yen with unlimited swaps to try out all types of equipment
Prices are Share Bathroom Upgrade to Private Bathroom for 1500 yen per person per night
Tour to the Famous Snow Monkeys 5800 Yen
The Coaches Ski Snowboard Improvement Courses Nozawa Japan
All of our coaching staff are Level 3 Instructors with at least 5 Years of instructing experience. They have also done multiple seasons in Nozawa Onsen so know the mountain very well and will show you all the best spots.
They will focus on the individual and work on and discuss with you what you want to improve and give the instruction and skills to get you there. Whether it is Park, Powder or just perfecting the basic turns they know all the tricks to have you riding better by the end of the week.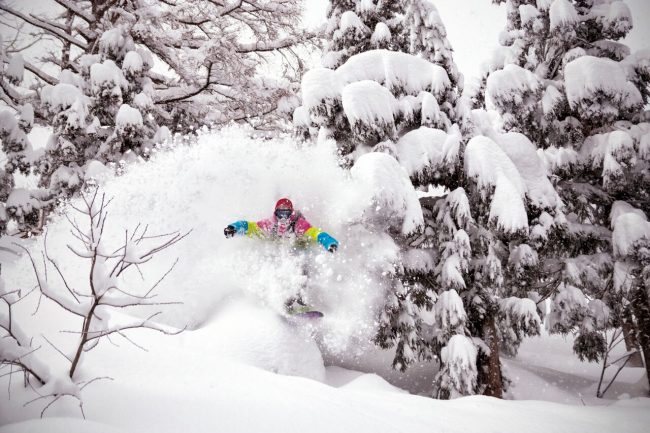 The Groups
We will be having only small groups with maximum of 5 students per instructor so you will get the most out your experience. At this stage we hope to offer 3 levels in the programme Beginner, Intermediate and Advanced and as you progress you can move between the levels.
It will be a fun group and no doubt you will be best of friends by the end of the Course. Besides the Welcome Dinner there will be other activities and most people will probably end up going out for dinners together and could end up at a Karaoke Bar or two!
Don't be afraid to come by yourself, there will be lots of individuals coming up and will be a great atmosphere to meet other like minded souls!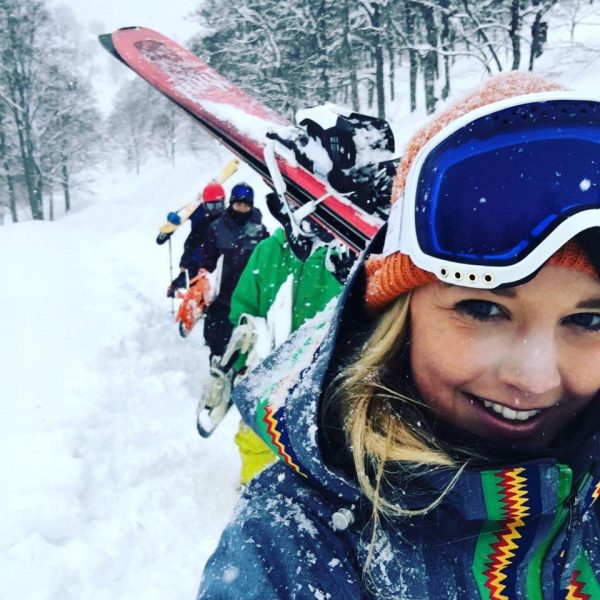 The Lodgings in Nozawa Onsen
We proudly own and operate some terrific lodges in Nozawa Onsen and have been established in the town for over 25 years now. We plan to base the groups in 1 of the the following 3 lodges depending on availability
All 3 lodges are only about 100m to the slopes and about 500m to the centre of the village. All have beautiful Fire Places and relaxing lounge areas. Great breakfasts to get you up and on the slopes and lots of relaxing onsen hot springs near by to soothe the aches and pains at the end of the day.
If want self contained then can always upgrade too and we have some amazing house and apartments available in Nozawa.  Check out our self-contained houses and apartments.
Here is a link to locations Location of Nozawa Holidays Properties
Book Now or Drop us a mail
These prices make it a pretty good deal for anyone wanting to brush up on their skills on the slopes and have an awesome experience in Nozawa Onsen. The Early Bird deal only goes until the end of July so grab some friends or family and get in soon.
Just mention Improvement Course and the name of the week in the comments
Review of the Ski Improvement Course by Steph Witts from Australia
As a first time visitor to Nozawa Onsen & a solo traveller/skier, my motivation to undertake the course was threefold. To become familiar with the mountain, to ski with similar skilled people & lastly, to improve on my skiing ability.
Pavel the Instructor did a superb job with the way the course was structured & conducted. His confident, friendly & ever encouraging approach to teaching me & the other attendees is to be highly commended.
I guess the challenge for any advanced course is to tweak any bad habits & improve on the students' years of skiing. I learnt & built on my skills every single day. I am ever grateful that Pav has made me a better skier.
I can unreservedly say that all 3 motivations to attend the clinic have been achieved over & above my expectations.
I feel I know the mountain, I have enjoyed skiing with a nice bunch of skiers, whom I now call my friends. Most importantly, I have increased my abilities & confidence in skiing any terrain, anywhere.
Please keep me appraised of any future Nozawa Onsen Holidays improvement courses.
Yours sincerely & best regards
Steph Witts
Feel free to email us too if any questions and can put you in touch with the course instructors too email; team@nozawaholidays.com
We look forward to welcoming you to Nozawa Onsen and seeing you improve out of sight this season