Nozawa Onsen is already firmly on the radar for many people in Winter for the ski season, but it is also an amazing place to visit and enjoy in Summer during the Green Season.
The village and surrounding mountains come alive with outdoor activities, festivals and farming.  You can take the gondola up with your mountain bike then ride down, enjoying the views and mountain trails. End your day with a soothing soak in one of our 13 free Onsens, then enjoy some amazing food picked fresh from the farm and served at one of our 30 restaurants in the village.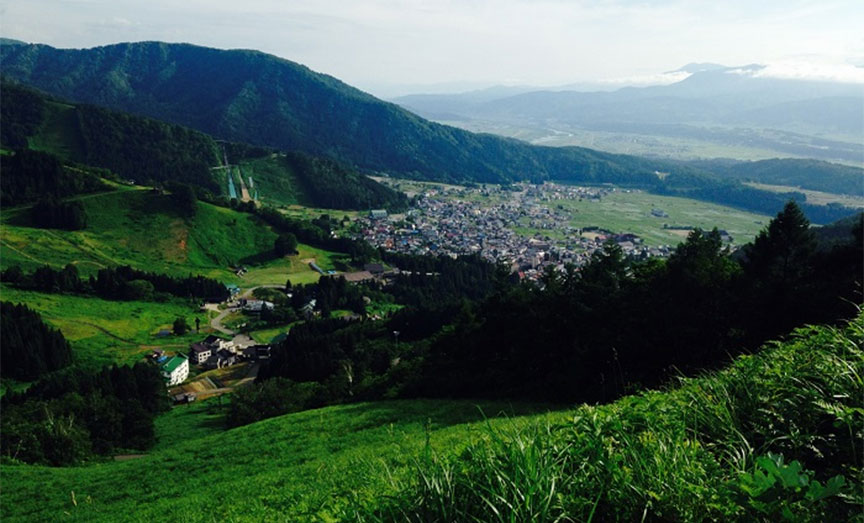 Green Season Is Just As Beautiful
---
Awesome Summer Experiences
More Adventurous 
Mountain Biking
Hiking, Trekking & Trail Running
The Shin-Etsu Long Trail Hike
Yoga & Meditation Retreats
White Water Rafting, SUP & Kayaking
Golf Holidays
Soccer, Tennis & Summer Skiing
Relaxing in an Onsen
Some less strenuous pursuits
Festivals
Cooking Classes
Music Camps
Artist & Writers Retreats
Aikido & Judo Camps
The Snow Monkeys Experience
Temples, Sake Factories & Art Galleries
Roaming the village streets, the markets and the amazing Japanese cuisin
Mountain Bike & Mountain Bike Week
The Gondola lift opens early July until the end of August, with Mountain Bike week normally held in the 1st week of August. Info:- Mountain Biking Nozawa Onsen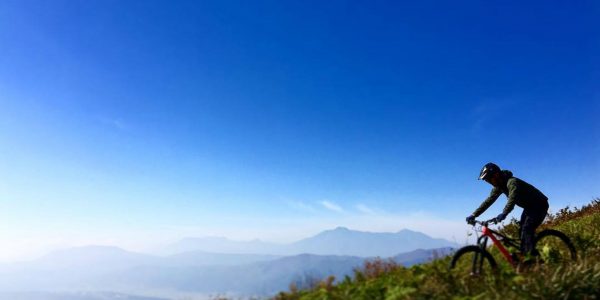 The Yoga & Meditation Retreats
From August to October and Nozawa is the perfect destination for it with natural Hot Springs, fresh mountain air and scenic Temples. Info; –  Yoga Retreat Japan
Rugby World Cup, 2019
This year one of the worlds major sporting events kicks of in Japan. from Fri, 20 Sep 2019 – Sat, 2 Nov 2019.  Add a short stay to the beginning or end oif your RWC experience. Info:- Rugby World Cup Japan 2019
We Love The Green Season At Nozawa, its a pretty amazing place
Nozawa Onsen is a very interesting village, with hundreds of years of history. It was a mountain Onsen retreat long before it became a famous ski resort. The food, people and scenery are all enthralling and you are sure to fall in love with this little town.  Easily accessible with the new bullet train from Tokyo to nearby Iiyama, you can be in Nozawa in just two hours from Tokyo. Click here to see how easy it is!
Top 10 Things to Do in Nozawa over the Green Season – Top 10 Things to do in Nozawa over Summer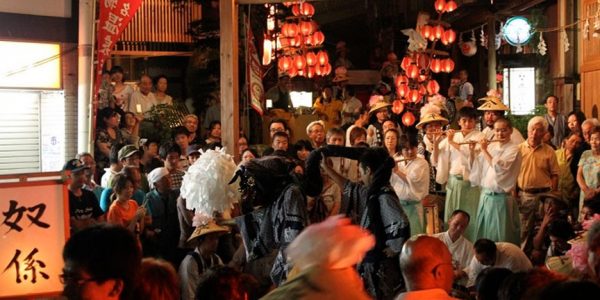 Experience Nozawa Summer Lantern Festival, September 8th and 9th Annually
One week in summer, there's a ton of things to do ;
Monday: Arrival dinner
Lets meet, greet and eat. Our welcome dinner will be held at a local family's house not to far from Villa Nozawa. Here we can get to know each other, eat some quality Japanese food and get an idea of what is ahead of us for the next week.
Tuesday: Free Town tour with Japanese guide Akiko
Bring your map and learn to know your way around this beautiful town with a mid morning 2 hour guided tour . We'll show you all the hot spots to eat at, a few hot spots to rest in (local onsen, post office ATM, main street for shops, souvenirs and groceries, temple area. Also Mountain Guide of the Bike tracks
Wednesday: Lets go hiking and a little Yoga
Nature lovers, bring your shoes, maybe your bathers, and get ready for some incredible offerings of nature. We will explore the area around lake Hokoryuko and be surrounded by green goodness. Take in a lunch stop at an awesome soba noodle restaurant and then make our way back to the villa for some soothing yin yoga.
Thursday: Nagano day
Our regional capital Nagano has lots to offer. Great shopping, fantastic restaurants for lunch and one of the nicest temple areas in all of Japan. Zenjoki Temple is one of the biggest wooden structures in Japan and is impressive to see. Enjoy the local train ride from Iiyama and come and explore the host city of the 1998 Nagano Olympics.
Local train cost 650 Yen one way, Shinkansen ticket 1300 Yen one way
Friday: Cooking class
Take in a 2-2.5 hour Japanese cooking class and be guided by Akiko and her mother Setsuko when cooking up three different Japanese specialties.
On the menu is:
Veggie tempura
Plain Inari
Japanese sugar ball with red bean paste and fruit
Cost is 3000 Yen per person
Saturday: Own time – Feel free to explore Nozawa, ride to other villages or just relax
Sunday: Relaxing onsen day
Choose to visit one of your favourite onsens throughout town for a relaxing last day before your travels continue. Afterwards take a stroll around town and pick up any last minute gifts from the local shops or go for another short hike to the lake or nearby forest.
Monday: Sayonarra
Check out this great video by the Nozawa Onsen Ryokan Association gives you some insight into how nice Summer is in Nozawa
---
Amazing Accommodation
Our lodges and apartments are open all year round, and most are half price of the winter months.
With prices from as little as:
Check Availability Book Online Quote Request by Email
We hope to see you up here soon. The Mountains are calling….