Description
Great Location and Easy Access to lifts!
This Japanese style Inn has a traditional 'Irori' fireplace with a wooden stove, allowing guests to enjoy the natural warmth. Run by the wonderful Satos family who have been around for many years.
The Satos love their food, and are super friendly and hospitable to guests.
Super close – just 100m to lifts & onsens & restaurants – if you wander further you'll find more!
Facilities
Facilities include:
Wifi available in rooms
Breakfast included – Western, Japanese upon request –
Across from Villa Nozawa
Lounge with television
Television in rooms
Drying room
Laundry – ¥1,000 for washing and drying
Separate communal bathrooms
Car parking available
Central heating
Onsen set available at front desk
Hair dryer available
Non smoking
Rates
Per Night Rates From:
Adults share bath – 7000 Yen
Kids same room – 5000 Yen
Infant (0-2) – 2000 Yen
Single – 10,500 Yen
Adult own Bath/toilet – 8500 Yen
Kids own Bath/toilet – 5500 Yen
Map
Our properties are all well located very close to the snow, please have a look at the below maps (click for the PDF file) to see the position, lots of great places to eat and local landmarks.
Kirakuso Lodge is located on our town map ref:C9.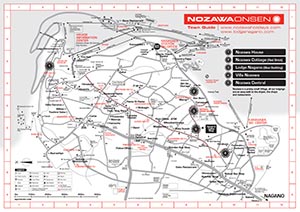 Free public hot springs housed in traditional buildings all round the village. Perfect after a hard day skiing with Nozawa Onsen Restaurants, pubs, ATM, Post Office and Supermarket all an easy stroll away.
Getting here from the bus stop:
Kirakuso Lodge is just across from Villa Nozawa.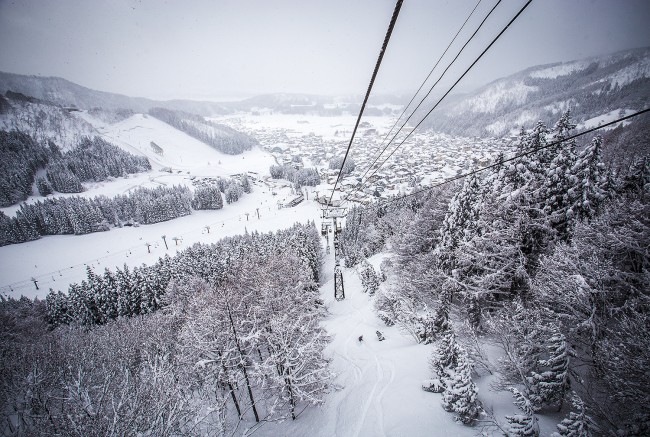 Looking forward to meeting you!
The Nozawa Holidays Team