Description
Seisenso is an older Japanese style lodge conveniently located just metres from the centre of the village. Run by a lovely couple, Kiku and Yumiko who lived in Canada for many years so speak English. They run a Ramen noodle restaurant and a Bourbon bar "Stay", which offers discounted rates for in-house guests. Another big plus is they have their own onsen in the lodge which is great after a day on the slopes.
Facilities
Wireless internet connection available in rooms
English speaking staff
Breakfast included – Western style
TV in rooms
drying room
mountain resort shuttle bus stop at door
Japanese style bathroom with in house onsen
Onsen set available at front desk
Hair dryer available
Parking available upon request
Non smoking – smoking area around entrance
Ski Locker
As a guest who rented from Nozawa Holidays rental shop, you also have an access to the Ski Locker for your skis and snowboards – a very easy and convenient way to store some gear whilst you hit the slopes!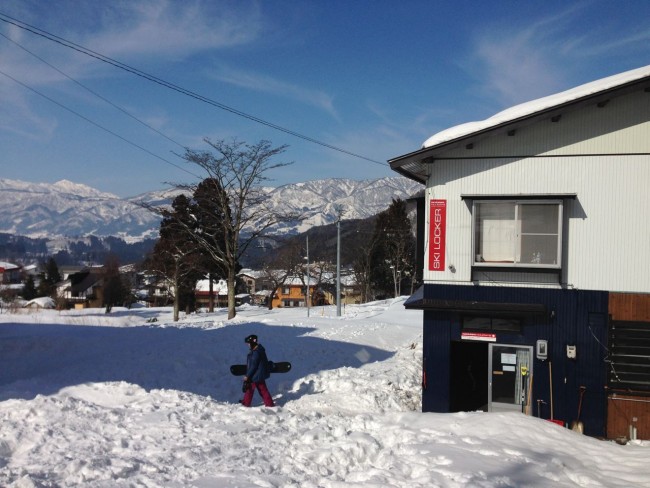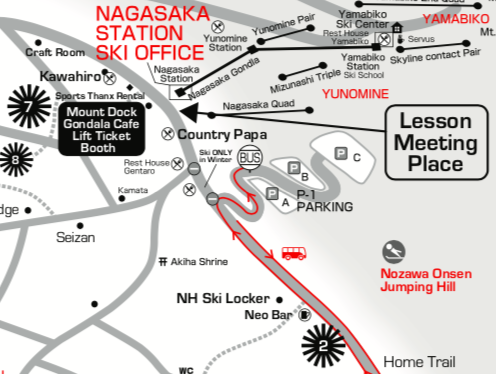 Rate
2024 Rates Per Night:
Adult (13 and over) – from 6,650 yen with breakfast as twin share
Kids (8 -12 yrs) – 4,800 yen with breakfast in the same room
Kids ( 2-7yrs) – 3,200 yen with breakast in the same room
infant (0-1yr) – FOC (no bed or no meal)
Single adult – from 8,650 yen with breakfast
Map
Our properties are all well located very close to the snow,please take a look at the below maps (Click for the PDF file) to see the position. lots of great places to eat and local landmarks.
Free public hot springs housed in traditional buildings all round the village. Perfect after a hard day skiing with Nozawa Onsen. Restaurants, pubs, ATMs, Post office and supermarket all an easy stroll away.
Sei sen so is located on our town map ref: C5.
Check-in info
Check-in Information for Your Stay
Address:
9258 Oaza-Toyosato, Nozawa Onsen Mura, Shimo-Takai Gun, Nagano, 389-2502
389-2502 長野県下高井郡野沢温泉村大字豊郷 9258
Please check this link for getting to Nozawa Onsen.
Sei Sen So is located at C5 on the town map and the closest bus stop is Chuo Terminal (map ref: D6).
The nearest office: (Hours: 8am – 7pm), Lodge Nagano (No.3 on our town map)
Contacts: +81(0)269-67-0259 or +81(0)80-6936-6026 (you can use WhatsApp!)
You can go straight to your accommodation as they are expecting you. Please come to our nearest office for your check-in, town orientation, lift passes and any other enquires.
Check-in: 3pm – 7pm
Early check-ins: You are more than welcome to leave your luggage (including ski and snowboard bags) with us until you are able to check-in.
Late check-ins: Let us know if you plan to arrive after 7pm and we will leave your room numbers and any required information at the reception for that evening.
Check-out: 10am
Luggage Transfer
You can transfer your luggage from / to wherever you like in Japan. You can send your luggage to your accommodation directly.To send them there please write your booking names and your check-in date and we will take care of your luggage until you arrive.
Complete Your Holiday
If you haven't seen the variety of snow services we offer to our guests, please feel free to check out what we offer.
Cash in Nozawa Onsen
Japan is predominantly a cash society, and it can be difficult to find places that accept cards as payment. Please ensure that you bring enough cash in Yen with you. You can exchange money at the airport bank, or before you leave home.
There are two ATMs in Nozawa Onsen. One is located next to the Tourist Information Office which accepts most bank cards. The other ATM is located just inside the Post Office glass sliding door, which is open until 6pm each evening.
Restaurants around Town
There are a large array of restaurants and bars around Nozawa Onsen, all of which have a uniqueness about them. Please feel free to check out our free Restaurant and Bar Guide to see what takes your fancy!
Any other questions? Check here: FAQ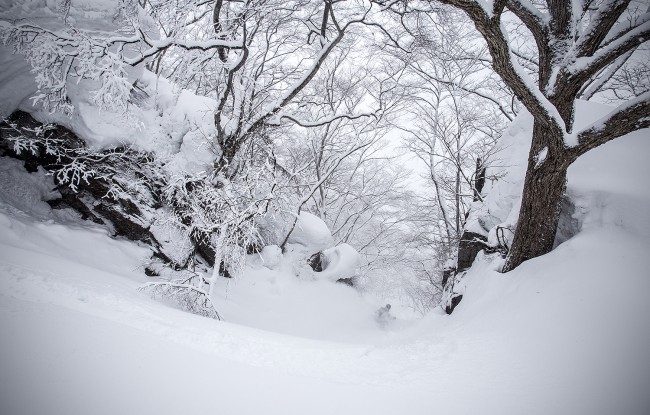 Looking forward to meeting you!
The Nozawa Holidays Team