Kawamotoya offers self-contained apartments style accommodation in a unique part of the village of Nozawa Onsen. It was renovated recently and is a nice blend of traditional feel and modern touches. The Ryokan has its own in-house Onsen and also nearby the popular Kumanotearai Onsen.
There are studio apartments, 1bedroom apartments and 2bedroom apartments.
1bedroom Apartments
Capacity: 2people
2bedroom Apartments
Capacity: 4people
Family Suite
Capacity: 4-8people
Family Suite
Capacity: 4-8people
Facilities
Kawamotoya has all the facilities to make your stay comfortable and enjoyable.
Spacious Dining Room and in-house Restaurant
Wifi in the rooms and around the hotel
Onsens – Mens and Ladies on site
Laundry facilities with drying room for ski gear
Beer and Drink Vending Machine
Ski Room
English speaking staff
Rental equipment available thru Nozawa Holidays
Ski & snowboard lessons also thru Nozawa Holidays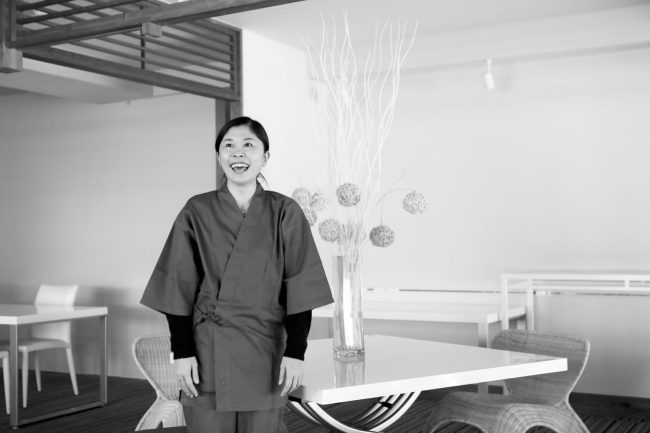 Location
Unique location on the lower part of the village. Easy walk to town.
Snow shuttle bus – 200 m
Bus stop to iiyama station – 200 m
Restaurants and bars – right there and awesome Okonomiyaki next door
Supermarket – 300 m
Childcare – Up at Hikage
Rental shop & lessons – 400m to Nozawa Central and will drop back to Hotel