Yoga Retreat Nozawa Onsen Japan
The Retreat Runs for Two Periods on the dates below. 
Nozawa Yoga Retreat 1;  Start 20th August , End 27th August  – Total 7 NIghts with Bobby
Nozawa Yoga Retreat 2; Start  28th September, End 13th October – Total 14 Nights with Laura
Welcome anytime with in those dates and stay any lenght of time you like. We can customise to suit you.
Nestled in the Japan Alps Nozawa is a magical place steeped in culture and natural beauty. Nozawa Onsen is a very traditional town with amazing hot springs, temples, friendly locals, and peaceful atmosphere. The perfect destination to indulge in Yoga and meditation while relaxing in the natural hot springs, fresh local produce and peaceful environment of this traditional mountain farming village.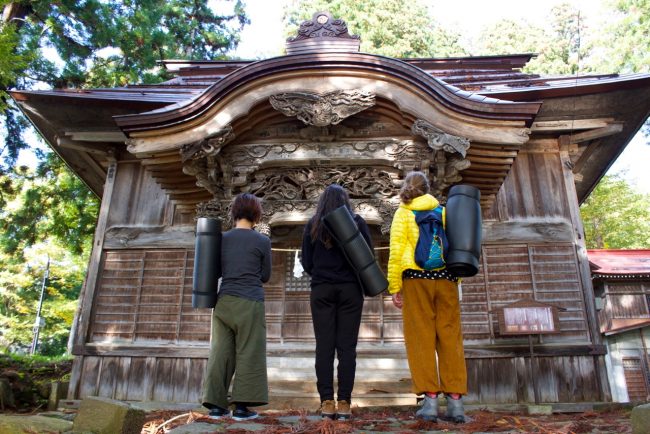 1 week Package Includes:
7 Nights Accommodation
Healthy Breakfast Daily
6 Days of Yoga and Meditation, two classes per day
Use of all the Village Run Hotsprings Perfect way to relax between sessions
English Speaking Staff to help with all your needs
Lots of optional activities and tours available at extra cost
Including; Mountain Biking, Hiking, SUP Paddling, Tours to nearby villages.
All from just 103,200 Yen per person Twin Share or $AUD 1200 (At Current Rates)
Single rate 120,000 Yen per person or $AUD 1400
3 Night Package Includes
3 Nights Accommodation
Healthy Breakfast Daily
2 Days of Yoga and Meditation, two classes per day
Use of all the Village Run Hotsprings Perfect way to relax between sessions
English Speaking Staff to help with all your needs
Lots of optional activities and tours available at extra cost
Including; Mountain Biking, Hiking, SUP Paddling, Tours to nearby villages
All from just 36,500 Yen per person Twin Share or $AUD 455 (At Current Rates)
Single rate 42,500 Yen per person or $AUD 530
---
You can choose which dates you'd like to attend, and longer stays are discounted.  Please ask about the dates you're interested in and we'll provide you with a price.
You'll be staying at the beautiful Kaiya Nozawa Lodge in Nozawa Onsen.  It has traditional Japanese style Tatami Rooms, and Western rooms are also available if you prefer.
---
Instructors for the Retreat – Yoga Retreat Nozawa Onsen Japan – Laura
Laura is passionate about providing dynamic, challenging yoga classes, workshops and one on one private yoga sessions, as well as retreats that will change your life. All of these yoga platforms are here to help you to unlock the fire within and stoke the flames of transformation. As it has done for me.
If you are looking to burn through any limitations and find your inner peace, joy and live a truly happy and fulfilled life then you are in the right place. Yoga provided me a safe space to find the skills I needed to step into an authentic life, I now have the lifestyle that I only ever once dreamt of. A healthy balanced philosophy, physical practice paired with a healthy mind. I would love to share with you the tolls I have picked up along the way. I also have a Health Science degree which deepens my understanding of the physical side of the practice, asana paired with my love for the mental and emotional wellbeing that practicing yoga brings. And being the empath that I am, I have always felt very deeply, the pain of my own and others suffering.
By practicing yoga, learning through teacher trainings, workshops, seminars and building my confidence (easy steps I can share with you) gaining skills and finding my tribe I have been able to burn through all that doubt and longing and live life that feels good! I would love to inspire you to do the same.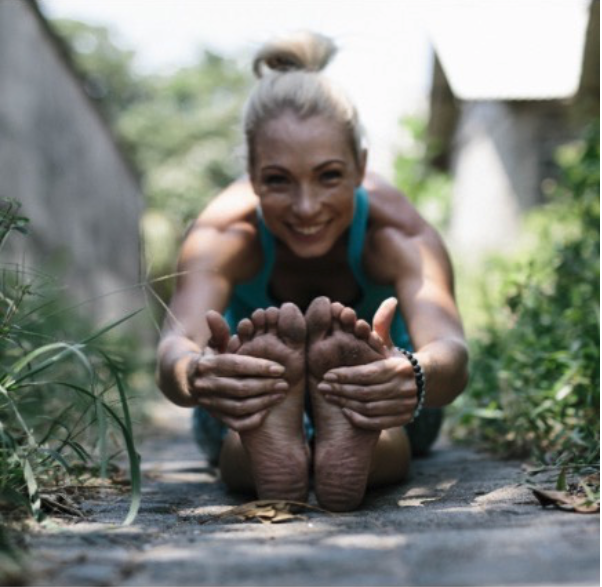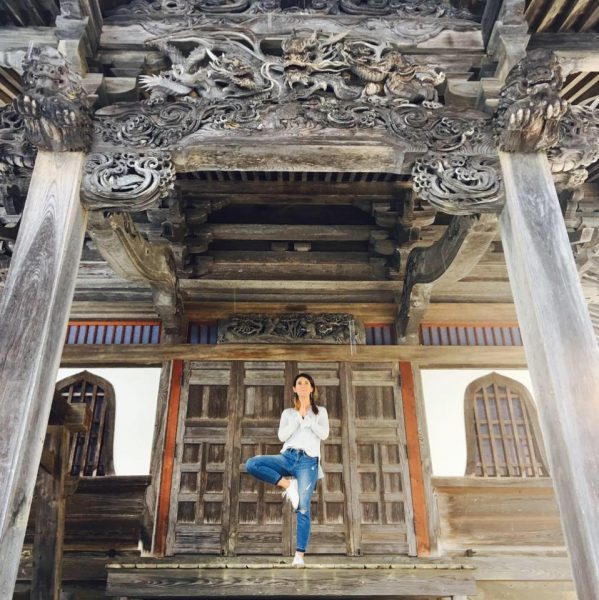 Lots of other great activities and places to explore in your down time including;
Mountain Biking
Hiking
Massage and Spa
SUP and Kayak Paddling
National Parks and famous Monkey Park
Visit nearby villagesand cultural activities
Explore Nozawa and soak in the 13 Free Hotsprings
Japanese Cooking and Ikebana Flower Arranging Classes
These are an extra cost but great value
For more information or to make a booking please email us at stay@nozawaholidays.com
Or fill book/enquire below!
We are also running a Snoga Retreat in April that will combine Yoga and some skiing or boarding.
Please email us for details on the Yoga Retreat Nozawa Onsen Japan.
---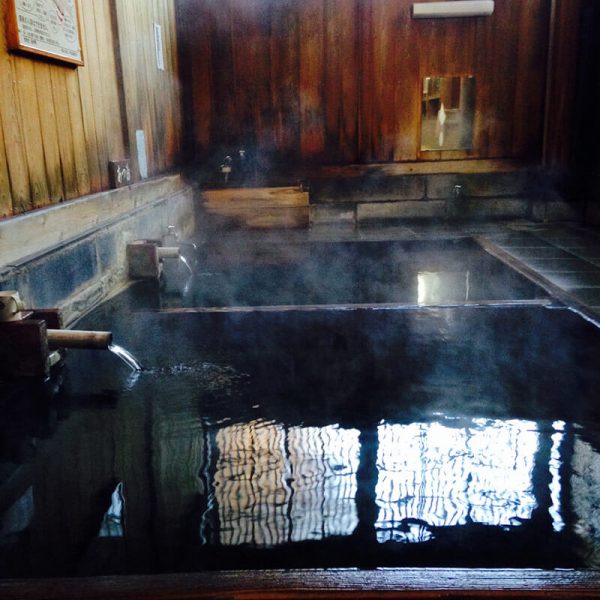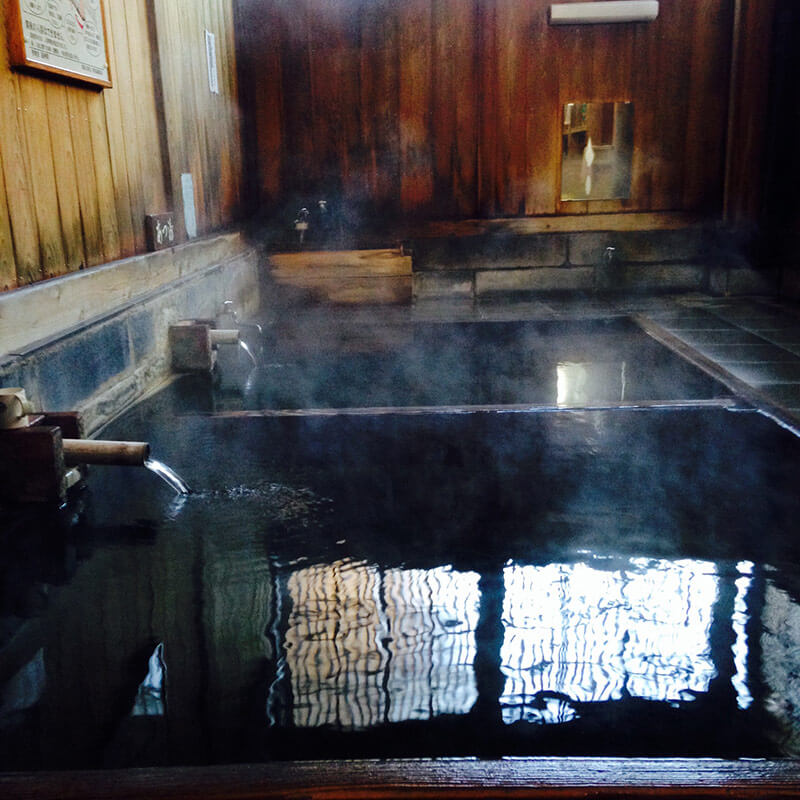 Yoga Retreat Nozawa Onsen Japan – Instructor Bobby
The other Instructor running the first session is Bobby.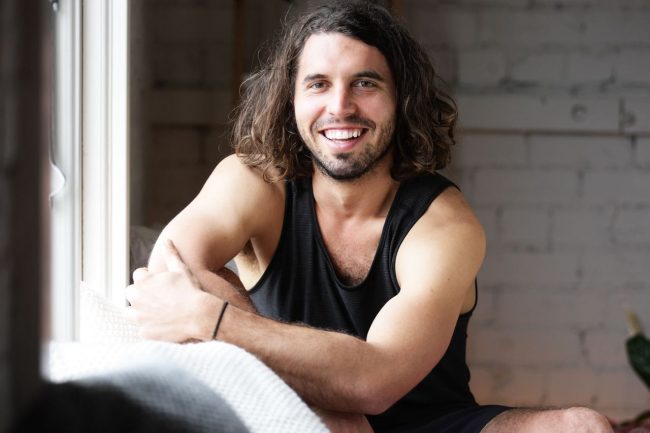 Originally from Perth, Bobby spent the first 10 years of his working life in building and construction. In order to deal with the physical exhaustion and emotional anxiety that came from feeling stuck in an unfulfilling career, he turned to yoga as a way to restore balance to his body and mind.
After developing a strong, disciplined, and consistent practice he quit his job, moved to Melbourne, and completed his 200-hour Vinyasa Yoga teacher training with Power Living Australia. He has completed an additional 75Hr advanced teaching and leadership skills mentorship with Duncan Peak, 60Hr Yin yoga training with Hugh Lee, 50Hr traditional Hatha yoga training with Octavio Salvado, and some more Hatha yoga and Yoga Nidra training with Rod Stryker.
Bobby brings a warm, grounding energy to his classes and is passionate about encouraging students to dive into the self-transformation that yoga provides. He accompanies his flows with upbeat and energetic playlists, and is humbled to share his love of yoga with you all.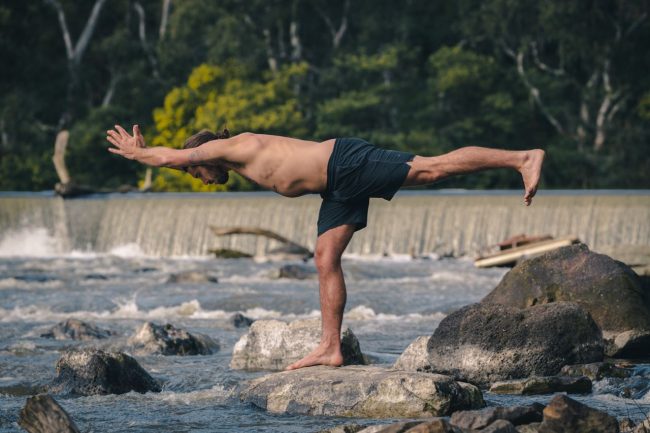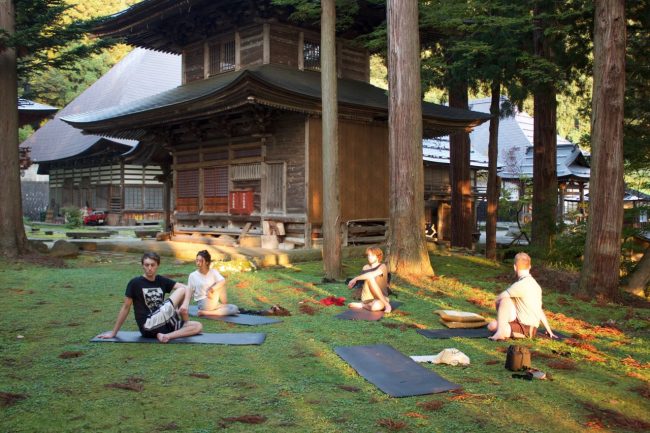 ---
Book or Enquire Now
---
Yoga Retreat Nozawa Onsen Japan – Participant Feedback
Jacinta, Melbourne Australia
"The town of Nozawa was a surprisingly perfect spot for my first yoga retreat… not only is it a relaxing quiet town in the middle of summer but it offered so many outdoor activities, amazing yoga spots and places to eat at, the list was endless…
Bobby is an incredible yoga teacher with energy that draws you in to wanting to learn more. He not only acknowledges each individual in the class but helps each person deepen their own yoga practice on all different levels. He is encouraging, open and creates a space which allows each person to accept where they are at with out judgement.
He also embraced the Japanese culture and brought a element of it through each of his classes that made you feel apart of something deeper than yoga.
I feel privileged to have been apart of this experience having made amazing new friends from around the world and with the beautiful people of Nozawa Japan.
🙏🏻
Gus Burton, Australia
One of the best weeks of my Life!
First of all the location is incredible. 2hr from Tokyo but feels like another world. You're up high in stunning country with wild forest above you on three sides and a view for miles on the other. The town is famous for its hot baths too – these alone would be worth making the trip for – you'll never feel more refreshed than in this place. The Villa is superb, breakfast was so tasty and our hosts were full of knowledge and enthusiasm to show us around town, and ensured that we really made the most out of the week with a couple of day trips planned between yoga sessions. Which brings me to the yoga itself – and look I'm no expert but I couldn't have imagined a better series of practices. Over 12 sessions there was no repetition whatsoever, and the physical and physiological differences have been profound. Instructor Bobby is an absolute champion, with deep understanding of his field and excellent craft as a teacher. I've come away wanting to practice more, understand yoga theory better, and go back to Nozawa Onsen for forest bathing and hot spring bathing. See you next year!