Host your Own Yoga Retreat, Nozawa Onsen, Japan
As mentioned within our Green Season Long-stay deals post, the yoga scene in Nozawa Onsen is a burgeoning one. We've begun hosting our own yoga retreats over the past few summers and the responses have been resounding and affirmative. While we're looking forward to this year's retreats, there is also another option for instructors and their groups – host your own yoga retreat!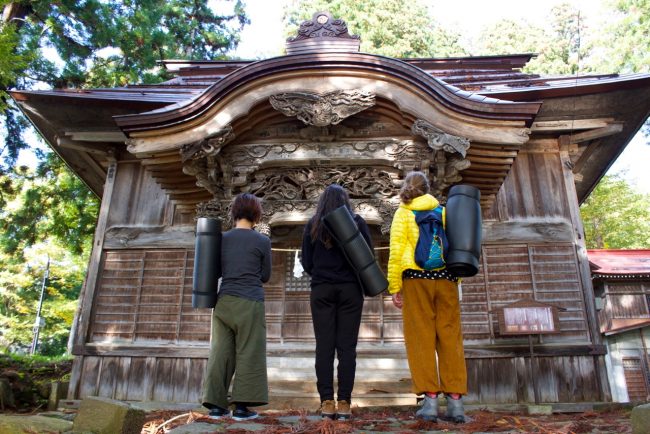 Nozawa Holidays has seen increasing interest from those wishing to take advantage of the village's ideal setting to host their own retreats. And of course, we're well-positioned and willing to help. Our accommodation options are ample and yoga spaces not limited to indoor areas. There's also the shade of massive cedar trees by a shrine or temple or by the tranquil water of Lake Hokuryuko.
We can supply equipment such as mats, blocks and straps. In addition, our in-house chef can provide a breakfast which is both nutritious and delicious, using locally-sourced produce. Then there are added options to fill in downtime. If mountain biking and hiking sound too strenuous, try a gyoza cooking class or the ancient art of Japanese calligraphy.
In addition to the activities mentioned, we could organise field trips to a traditional rice farm, the ever-popular sushi train, the famous Zenko-ji Buddhist Temple in Nagano, hike to Kosuge Shrine and the wonderful soba restaurant at the entrance, or one of a number of other experiences and places to see.
Hosting Your Own Retreat
The following is an outline of what a typical day of hosting your own retreat in our village might look like. Of course, it can always be tailored according to your group's needs and wants.
Morning session at 7:00 am for 2 hours
Breakfast served at 9:30 am
Free time following breakfast. Guests may like to take a soak in one of the hot spring baths, rest, explore the village or take part in any of the summer activities mentioned above.
Afternoon session at 3:30 pm for 2 hours. Times can be altered according to needs, wants, and other summer activities guests choose to take part it in.
At night, guests may like to soak up the peaceful vibe of the village. Group dinners can be booked or perhaps everyone might prefer to explore their options on their own. Of course, on the way home, they could always visit another onsen and relax in preparation for the next day's sessions.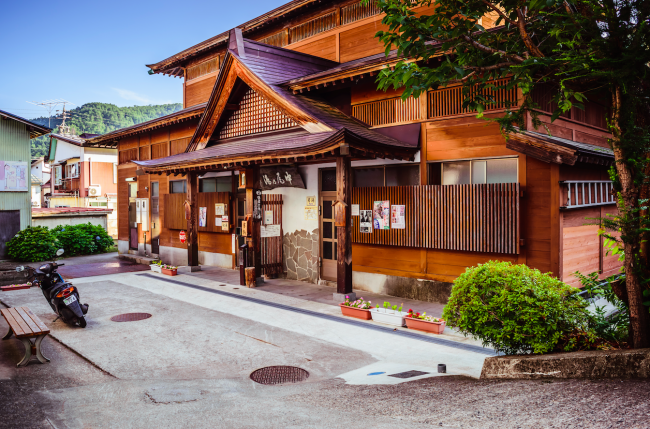 Yoga Retreat Japan
If would like more information, to make a booking to join our yoga retreats or host your own, please email us at stay@nozawaholidays.com.
We look forward to welcoming you and your clients for a yoga retreat and Japanese experience you will always remember.