Host your Own Yoga Retreat, Nozawa Onsen, Japan
As mentioned within our Green Season Long-stay deals post, the yoga scene in Nozawa Onsen is a burgeoning one. We've begun hosting our own yoga retreats over the past few summers and the responses have been resounding and affirmative. While we're looking forward to this year's retreats, there is also another option for instructors and their groups – host your own yoga retreat!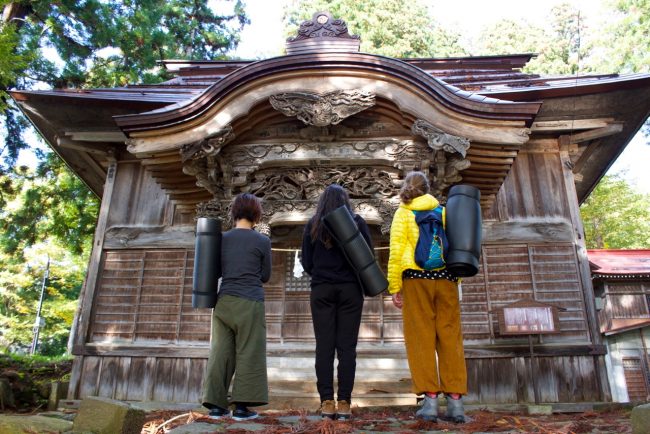 Nozawa Holidays has seen increasing interest from those wishing to take advantage of the village's ideal setting to host their own retreats. And of course, we're well-positioned and willing to help. Our accommodation options are ample and yoga spaces not limited to indoor areas. There's also the shade of massive cedar trees by a shrine or temple or by the tranquil water of Lake Hokuryuko.
We can supply all the Yoga equipment such as mats, blocks and straps. In addition, our in-house chef can provide a breakfast which is both nutritious and delicious, using locally-sourced produce. Then there are added options to fill in downtime. If mountain biking and hiking sound too strenuous, try a gyoza cooking class or the ancient art of Japanese calligraphy.
In addition to the activities mentioned, we could organise field trips to a traditional rice farm, the ever-popular sushi train, the famous Zenko-ji Buddhist Temple in Nagano, hike to Kosuge Shrine and the wonderful soba restaurant at the entrance, or one of a number of other experiences and places to see.
Hosting Your Own Retreat
The following is an outline of what a typical day of hosting your own retreat in our village might look like. Of course, it can always be tailored according to your group's needs and wants.
Morning session at 7:00 am for 2 hours
Breakfast served at 9:30 am
Free time following breakfast. Guests may like to take a soak in one of the hot spring baths, rest, explore the village or take part in any of the summer activities mentioned above.
Afternoon session at 3:30 pm for 2 hours. Times can be altered according to needs, wants, and other summer activities guests choose to take part it in.
Yoga Retreat Japan
Possible Itinerary for a 1 Week Yoga Retreat in Nozawa Japan (Note additional fees apply)
Day 1: Arrival dinner
Lets meet, greet and eat.  Here we can get to know each other, eat some quality Japanese food and get an idea of what is ahead of us for the next week.
Lets meet at 5.30pm in the Villa Nozawa dining area for introduction / meet and greet.
Day 2: Free Town tour with Local Guide
Bring your map and learn to know your way around this beautiful town with a guided tour. We'll show you all the hot spots to eat at, a few hot spots to rest in (local onsen, post office ATM, main street for shops, souvenirs and groceries, temple area.
Meet at Villa Nozawa at 11 am for approximately 2 hours
Day 3: Lets go hiking
Nature lovers, bring your shoes, maybe your bathers, and get ready for some incredible offerings of nature. We will explore the area around lake Hokoryuko and be surrounded by green goodness. We can make a lunch stop at an awesome soba noodle restaurant and then make our way back to the villa for some soothing yin yoga.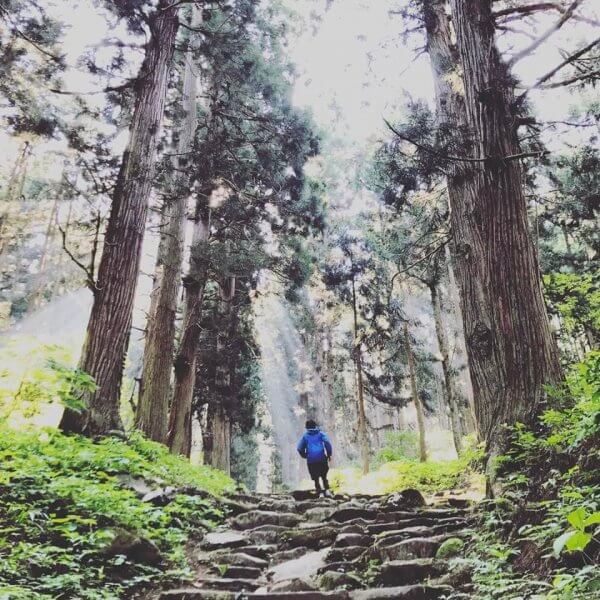 Day 4: Nagano day
Our regional capital Nagano has lots to offer. Great shopping, fantastic restaurants for lunch and one of the nicest temple areas in all of Japan. Zenjoki Temple is one of the biggest wooden structures in Japan and is impressive to see. Enjoy the local train ride from Iiyama and come and explore the host city of the 1998 Nagano Olympics.
Local train cost 650 Yen one way
Shinkansen ticket 1300 Yen one way
Day 5 : Cooking class
Join a Japanese cooking class and be guided by Akiko and her mother Setsuko when cooking up three different Japanese specialties.
On the menu could be something like:
Veggie tempura
Sushi Inari Tofu Pockets
Japanese sugar ball with red bean paste and fruit
Cooking class will go for 2 – 2.5 hours
It will cost 2000 Yen per person
Day 6 : Mountain bike / Gondola ride
We are going up the mountain and explore Mt. Kenashi. Gondola ride with great views over the town and down into the Iiyama valley. For the adventure hunters can organise mountain bikes for downhill biking or can easily cruse down the mountain road too.
Mountain bike rental price is 3000 Yen per adult
Gondola return ticket is 1500 Yen per adult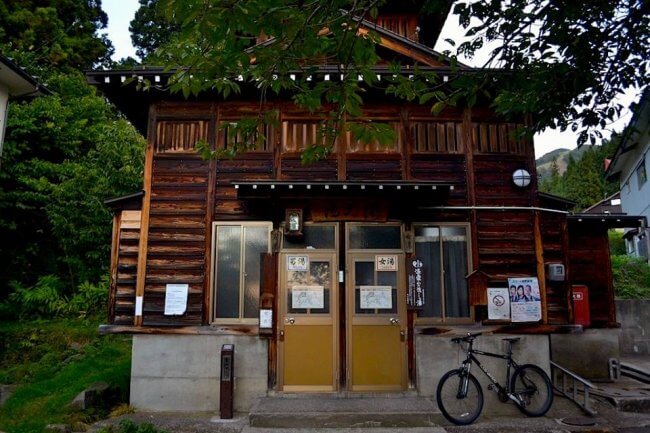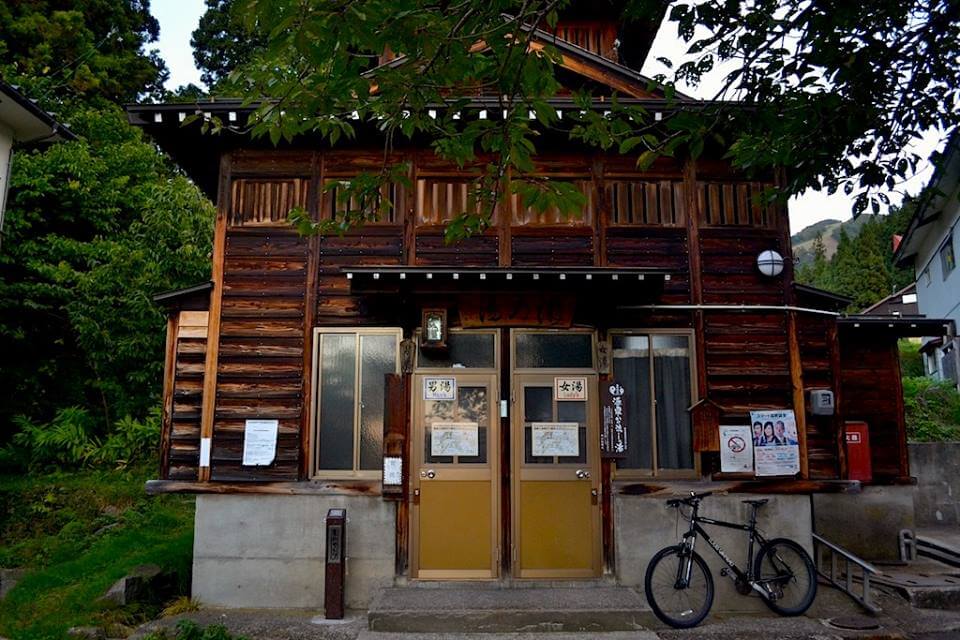 Day 7: Relaxing onsen day
Choose to visit one of your favourite onsens throughout town for a relaxing last day before your travels continue. Afterwards take a stroll around town and pick up any last minute gifts from the local shops or go for another short hike to the lake or nearby forest.
Optional activities:
There are many other fantastic things to do and experience in and around Nozawa Onsen so let us know if anything in particular you are hoping to do with your group in between the Yoga Sessions. Here are a more tips
Zip Line at Hikage. (Longest Zip Line ride in Japan) 2000 Yen per adult
Snow skiing on the Man Made slope – need lift pass and rentals 
Road trips to many near by attractions including the Art Town of Obuse
Take a local massage from 6000 Yen an hour
Maguse outdoor Onsen for great views and a nice soak (500 Yen admission)
At night, guests may like to soak up the peaceful vibe of the village. Group dinners can be booked or perhaps everyone might prefer to explore their options on their own. Of course, on the way home, they could always visit another onsen and relax in preparation for the next day's sessions.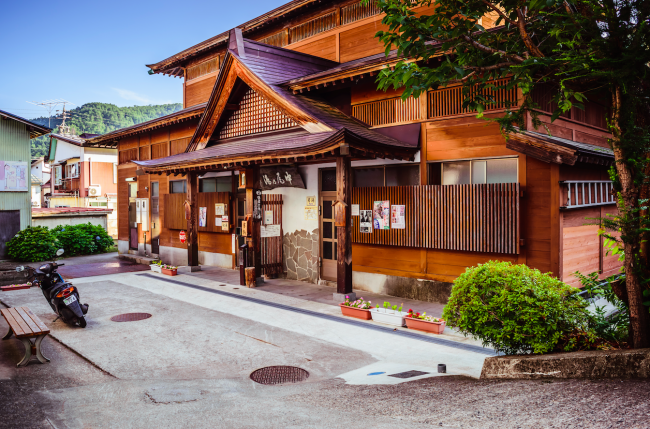 Yoga Retreat Japan
If would like more information, to make a booking to join our yoga retreats or host your own, please email us at stay@nozawaholidays.com.
We look forward to welcoming you and your clients for a yoga retreat and Japanese experience you will always remember.