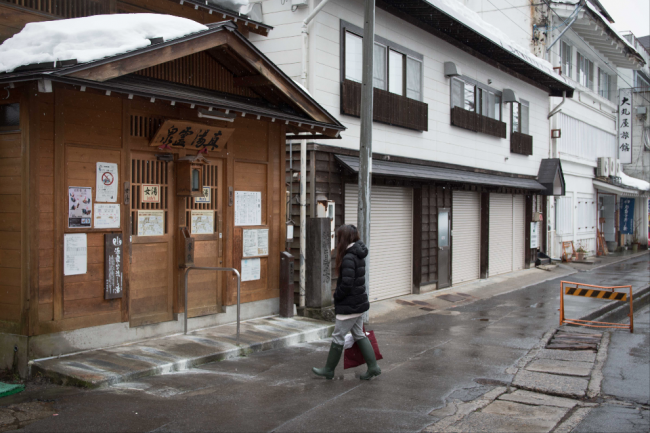 Bit of a wet morning…
Base at top: 385 cm
Temp at Top: 0 Degrees
Base at Uenotaira station: 280 cm
New snow since close: 5 cm
Weather: Wet with low visibility
Nozawa Onsen Snow Report 21 March 2017
What a big difference from yesterday's weather!
Waking up this morning to a slight drizzle in town with local reports from up the mountain of it snowing slightly. Seems we are stuck in the clouds today with very mild temperatures and 0 degrees at top of Yamabiko.
Although it is not over yet, this time last year the official snow depth was around 130cm at top of mountain with this year nearly at a whopping 4 meters base.
Nozawa Onsen Snow Report 21 March 2017
We will be waiting patiently this morning for the temperature to drop and the snow forecast to increase as the afternoon goes by. Tonight we are expected a heavy snow fall our way continuing throughout the next couple of days with minus temperatures.
Seems to be like another morning Onsen day, getting our ski legs ready for the powder….
The long weekend is officially over and the crowds have disappeared. Whatever the weather will bring, it will feel like we have the mountain to ourselves…..