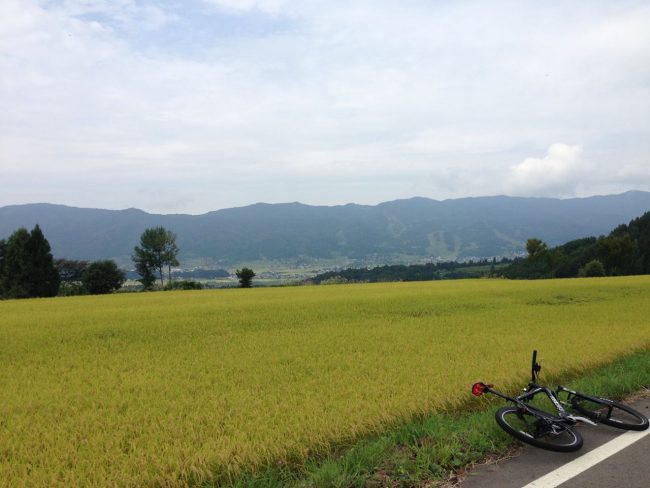 So we are in to October! Will soon be a different kind of ride in Nozawa.  Things are starting to cool but nothing too serious yet. The rain has been on going which as many locals suspect could mean a big snow season when the precipitation continues like this and temps drop will eventually lead to snow on the hills.
The forecast is showing a pattern change later in the week and the North West winds will blow with temps dropping and reckon we may get into single digits, definitely for the top of the resort at least. The farmers are still busy bringing in the rice harvest and it is an interesting time to be in the village.
Great views to be enjoyed on a ride thru the surrounding rice paddies and hills. Anyway will keep you posted as winter gradually makes its presence felt in Nozawa so stay tuned. Can follow updates here on the Nozawa Onsen Blog page. We bring you up to date Snow Reports, Weather Forecast and handy tips and information from Nozawa Onsen daily during the ski season.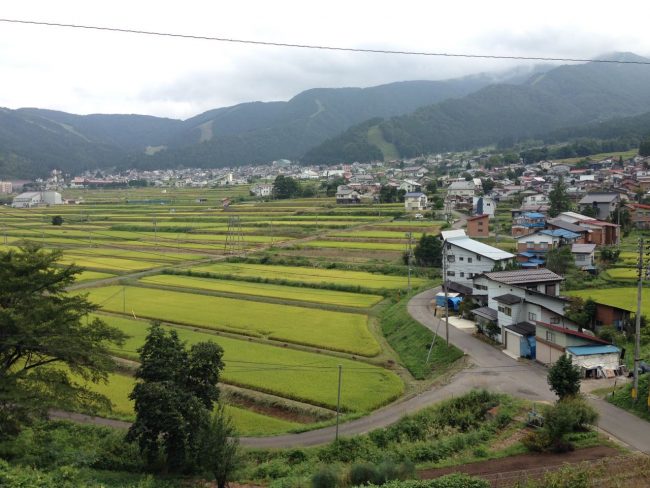 The terraced rice paddies are well known all over asia and definitely set up a unique and photogenic landscape  across the country.
Rice is Japan's most important crop, and has been cultivated across the country for over 2000 years. It is the primary staple food of the Japanese diet and of such fundamental importance to the Japanese culture that it was once used as currency, and the word for cooked rice (gohan) has become synonymous with the general meaning of "meal".