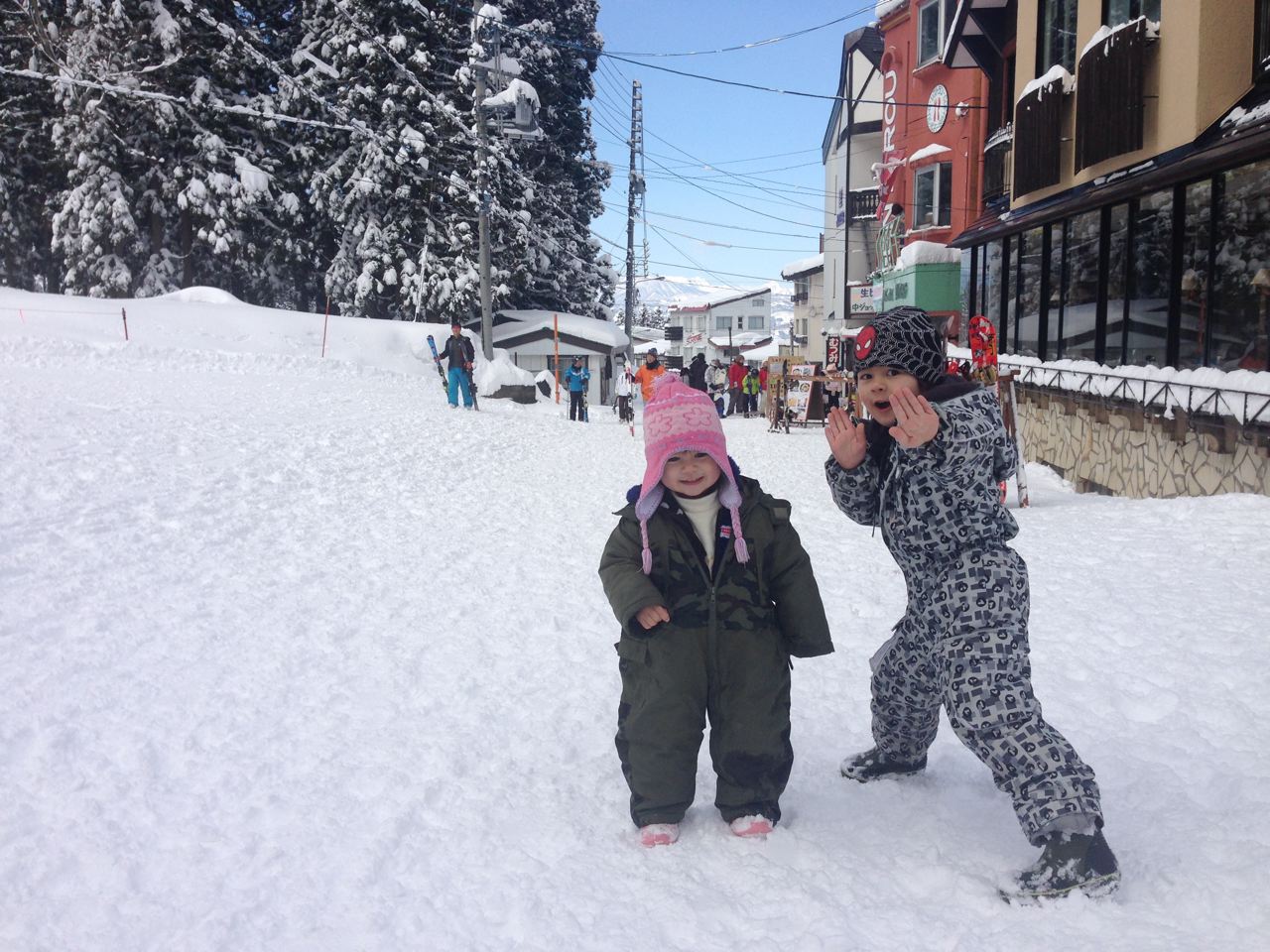 Child Care Baby Sitting Nozawa Onsen – No Kids on a Powder Day!
If heading up to Nozawa for the ski season and have some little kids then who can take care of them so you can go for a ski is a pretty important thing! Lucky for you Nozawa has a few great options.
During the day hard to beat the Yumin Day Care right on the slopes at the Hikage Ski Centre. You can quite easily access there from all Nozawa Holidays Accommodations by walking or taking the bus to the Nagasaka Gondola then there is a free ski doo drawn sled that runs you up to the Hikage Ski Centre and Kids Park. Otherwise can stroll thru town and take the Yu Road moving walkway up to Hikage. Can check with the staff at your lodging or our offices when arrive.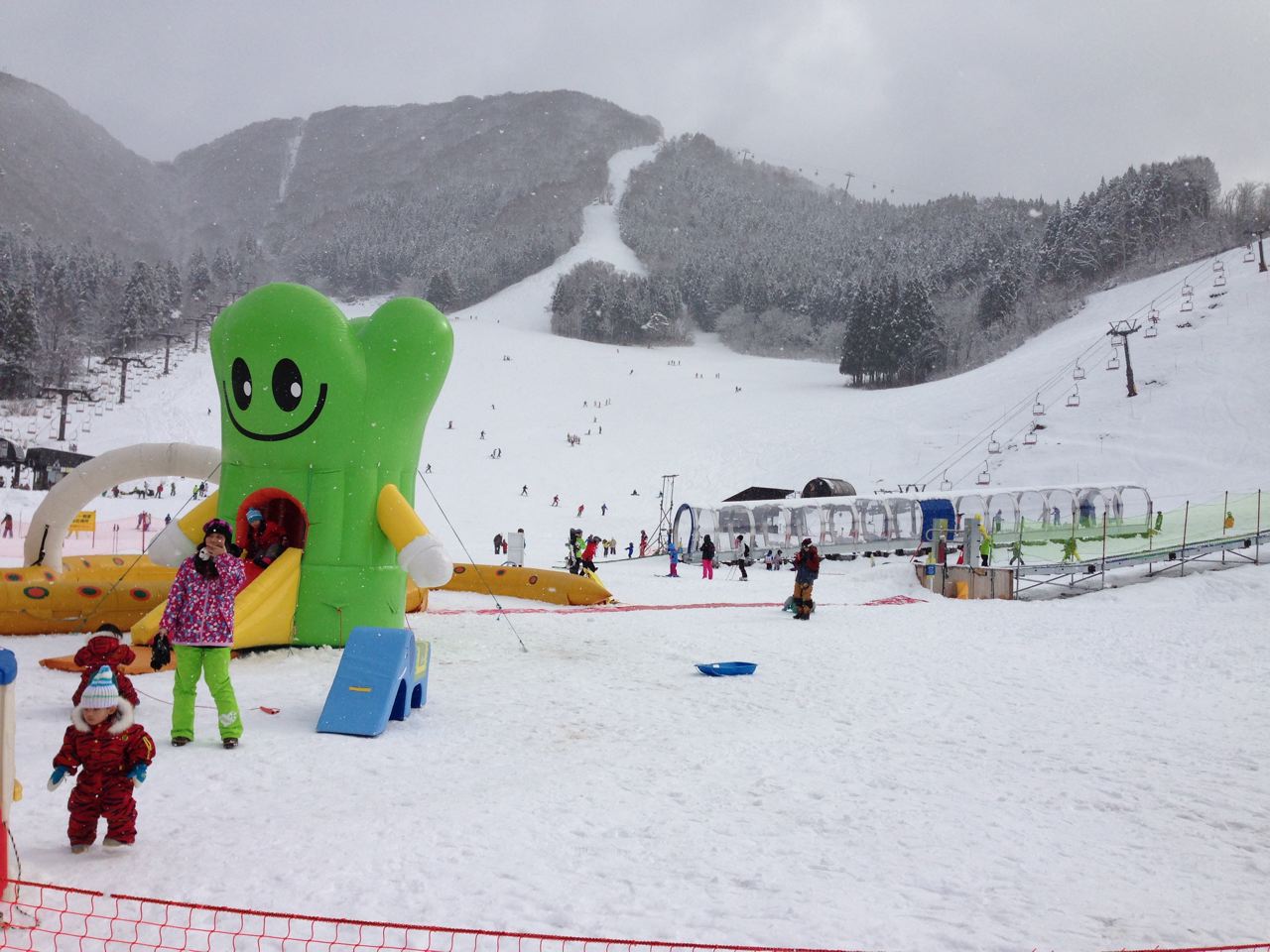 Here is a list of times and dates and contacts to book it too
Yumin Day Care Centre on the slopes Nozawa Onsen (run by the Ski resort) – Child Care Baby Sitting Nozawa Onsen
 Open Days:      Around Dec 20 – March 29
Location: Hikage Information Center (2F)
Hours:               8:30~12:00 / 13:00~16:00 Need to collect for lunch.
Ages:                 Children 1 to 6 years old
Capacity: Up to 15 people
Fee:          ¥5,000/day
(¥4,000 from the second day on for those who continue to use the service for multiple days)
¥3,000/half day
¥1,200/hour
Please contact Ms Tozawa in Nozawa Onsen Ski Resort to make a booking. English is ok.
Tel no ; 08020880932
Note they normally don't take bookings until November 1st at the earliest.
This is the information you need to send them;
Name (Parent & kid)
Accommodation name in Nozawa
Term ; Half day or full day
Allergy (if have)
Contact number
Baby Sitting Nozawa Onsen – Child Care Baby Sitting Nozawa Onsen
A good alternative at night to baby sit the rug rats while you go and enjoy a meal is the Nozawa Holidays Baby Sitting Service. We have a number of English Speaking Local and International Staff that are available to look after kids in the evenings. They can come to you or depending where you are staying may be able to host them at the Villa Nozawa Kids room which is a great set up with climbing wall, tv, books and games.
Here are some details
Hourly rate up to 2 children:                    ¥3,000 per hour
Additional kids (max 4/carer):          ¥750 per hour per child
Minimum request is 3 hours.
Maximum 4 children per babysitter.
Additional time charged per 30 minutes.
Kids Ski Lessons – Child Care Baby Sitting Nozawa Onsen
The other great option is to get the kids on the slopes, that's what they are here for and the fresh air will tire them out too. From experience have found you can start kids from age 3 onwards and until they are about 5 best to get them private lessons so they can get it quickly and at that age they really need the one on one attention. At any age if they have no prior experience then need a few private lessons to get started.
If 5 Years of age or older and have some experience they can join our kids group lessons and is a great fun experience with professional instructors and other kids, they will be hooked for life. There are up to 6 children with each Instructor and need to do a minimum of 3 days of lessons.  You can always take them skiing yourself after the lessons too!
Here is a link to look and book https://www.nozawaholidays.com/lesson-registration/
For more great info on why Nozawa Onsen is such a great holiday destination for families check out this handy link https://www.nozawaholidays.com/family-friendly-nozawa/