Kids Lessons Nozawa Japan
Coming into Spring time in Nozawa being March and April is the best time of the season to get the little ones up on the slopes. A winning combination of warm weather, fun snow conditions and no crowds makes it easy and comfortable for them to progress. Bottom line if the kids are happy so are the parents 🙂 To help get them learning quicker be sure to enrol them for a few lessons. Nozawa Holidays Snow Sports have been operating in Nozawa for more than a decade now and can get your kids up and turning in no time.
Here is a link to book kids or adults ski and snowboard lessons in Nozawa; Lessons Nozawa Japan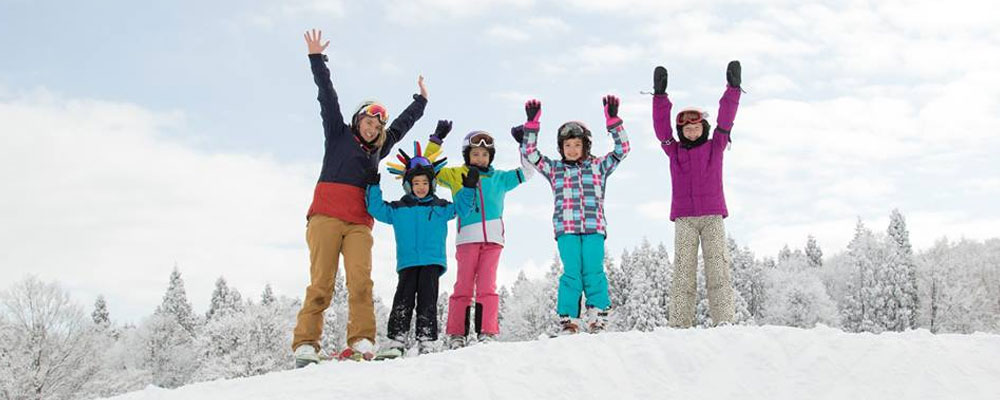 A Sunset state of mind in Nozawa 
Another beautiful sun filled day in Nozawa and definitely feeling Spring like. Reaching double digits up top, the first time we have seen that for a few months. It is actually cooler down low, guess from the sun being so warm and affecting the higher slopes more. Still plenty of snow up top, so stay high would be best as may be slow down low. This shot from yesterday afternoon and what a beautiful sunset it was. Always hard to capture them at just the right moment. 
Temp at the top; 11 degrees  
New snow since close; 0 cm 
Base at the top; 290 cm
Snow conditions; Spring skiing type of day 
Weather; Glorious Suns and blue skies again 
Kids Lessons Nozawa Japan
Should be another beautiful sunset this afternoon and a good day to stay up there as long as you can and enjoy the spring conditions. Temps plummeting into tomorrow and we could see up to 30cm of fresh fall up top. Then not a bad rhythm ahead more snow expected Friday and again on Monday. There will be some warm temps jumping around in between though as we head into spring. Man that came fast. 
Stay Safe and set your sights on the Sunset