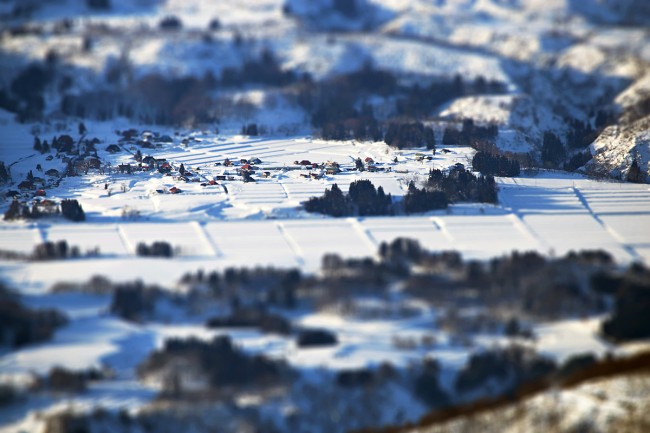 Base up top: 285 cm    Temp Top; -11 Degrees
Base at bottom; 150 cm
New Snow since close: 10 cm
Weather; Clearing snow showers
Its a cold and partly cloudy morning here in Nozawa Onsen this morning. We have had some snowfall activity this morning with occasional isolated snow showers passing over the resort. Winds are light at the summit and conditions are expected to clear to full bluebird by the afternoon.
Off piste the best areas will be the upper mountain where strong winds last night will have displaced and deposited some nice knee deep stashes amongst the trees. Lower down where snowfall accumulation has been less will have a definite crust layer sitting below the fresh powder. Groomed runs will be nice across the mountain but lower runs may become scoured and icy in places by the afternoon.
Yesterday was an interesting day. We experienced rain down low in the morning before it turned to snow at about 11am. After that it dumped on and off throughout the day. Snowfall rates during the afternoon were unexpectedly high and with strong winds in the village it definitely felt like a blizzard.
Looking at the forecast ahead we should have a run of fine weather until tomorrow afternoon when further snow showers are possible. A strong system is probable on Friday but until then there is some massive variance in temperatures. This could cause dangerous avalanche conditions over the next week.