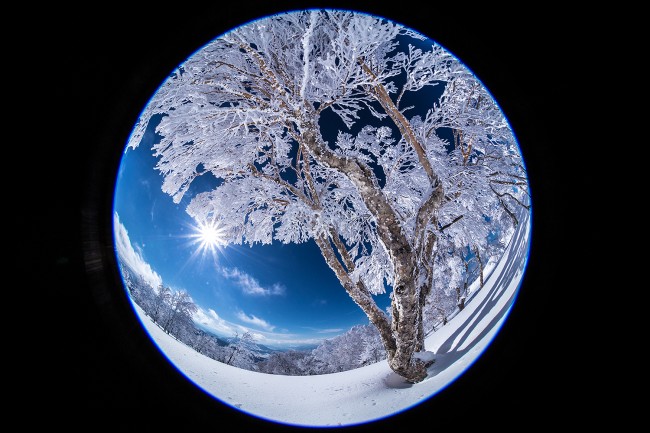 Base up top: 430 cm    Temp Top; -9 Degrees
Base at bottom; 280 cm
New Snow since close: 5-10 cm
Weather; Fog
Seems like the first morning in about a week where we haven't had more than 30cm of overnight falls. Not to scoff at the 5-10cm we received overnight tonight. Like every day this week the conditions will be impeccable with a fresh coating of light dry pow mostly covering tracks from previous days. Trees will be great, groomed runs will be great, everywhere will be great! Its forecast to clear this morning so we could be in for a bluebird stunner.
What more could be said than how yesterday continued on the trend of epic days. The snow was deep, the lift lines were short and it continued to snow lightly for most of the day. Most tree areas were bombed very quickly as there seems to be an inordinate number of powder enthusiasts about the village at the moment. Easy to understand considering Nozawa Onsen is having one of the best seasons worldwide this year.
Looking at the forecast ahead the run of exceptional snow conditions is earmarked to continue. A break in heavy snowfalls is suggested for the rest of this week but with cold temperatures enduring and a light top up on Friday the snowpack won't degrade. Another strong system is predicted commencing on Sunday and persisting well into next week with heavy snowfalls throughout. It looks like we may be having another meter and a half dump!