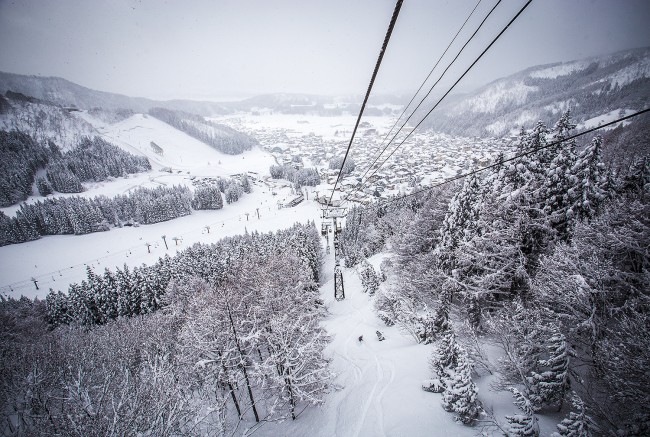 Base up top: 430 cm    Temp Top; -7 Degrees
Base at bottom; 240 cm
New Snow since close: 15 cm
Weather; Light snow
An unusually widespread blackout affecting the entire Nagano prefecture has temporarily disrupted operations this morning however as of 930am electricity has been restored along with normal lift operations. This is good as it will be a great day up on the mountain with 15cm of fresh powder recorded on the upper elevations since last lifts yesterday. Temperatures are cold and we are currently experiencing occasional patches of blue sky that will likely increase later in the day.
Yesterday was better than expected. The forecast rain held off until about 3pm at the lower elevations and the snow was soft but not too slow. The park and pipe were great early and the groomed runs remained in good condition all day long.
Looking at the forecast temperatures should increase in combination with a mostly clear day tomorrow with the possibility for overnight rain. A cold front is the due late Wednesday and snow looks likely for Thursday into Friday. Friday looks to be the pick of the day this week.