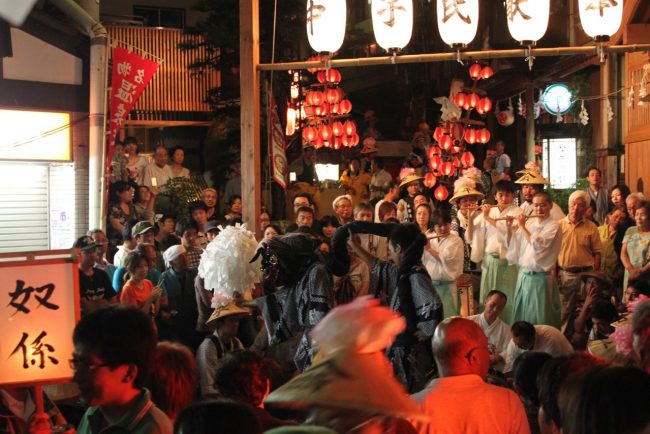 Take a Nozawa Onsen Mountain Escape to Experience the Lantern Festival!
Each year, on the 8th and 9th of September, Nozawa Onsen comes alive for the amazing Lantern Festival. In 2018, those dates happen to fall upon a Saturday and Sunday which creates a great opportunity for those in Japan to escape to the mountains for a memorable weekend!
Festivals are something that Nozawa Onsen village does well and while January's Fire Festival may get all the hype due to coinciding with plenty of powder snow, September's Lantern Festival is a bit of a favourite.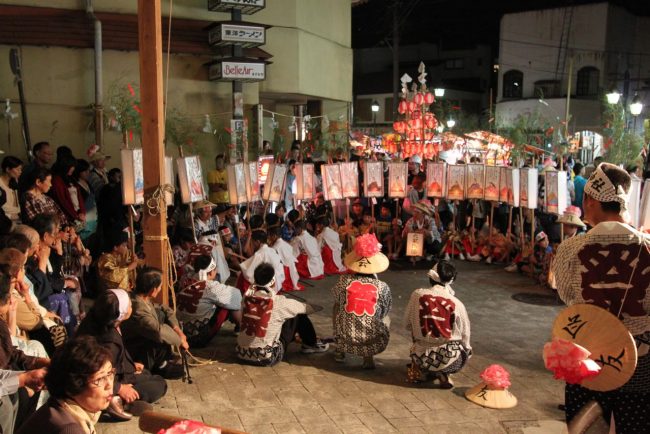 Saturday, 8th
During the early evening of Saturday 8th, Oyu Dori (Nozawa's main street) springs to life with street vendors and a parade featuring drums, flute players, dancing and an age-old Japanese folk pantomime. Being the end of summer and the beginning of autumn, the performance is said to dispell evil in favour of good luck while ensuring a bountiful rice harvest. All the while, villagers enjoy themselves and the sake flows.
Sunday, 9th
On Sunday 9th, the men in their "yaku" (bad luck) years, shake off their hangovers and carry a heavy "Omikoshi" through the village. The villagers donate bottles of sake to the action taking place which not only adds to the spectacle but also the time it takes for the men to complete their mission of carrying the Omikoshi to the Shrine. Everybody is on hand to cheer them on and help them up the stairs of the Shrine around sunset.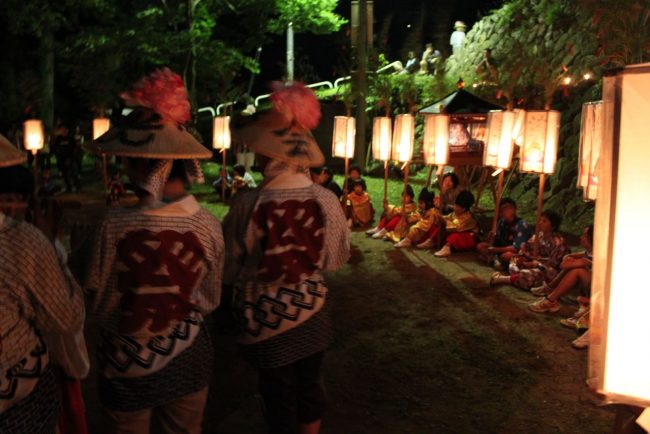 All in all, it's a magic time to be in the village. We're lucky this year that it's on a weekend and it's a little easier for those who might work in the city to get some fresh mountain air and soak in the experience. If you or someone you know lives in Japan (a great escape for Tokyoites) or happen to know someone who'll be in the country over the weekend of the 8th & 9th of September, make sure to let them know.
This year, we're doing a cheap 2-night package at Villa Nozawa but of course, you can always extend it.
2-night stay at Villa Nozawa (shared bathroom), free use of public onsens, kitchen available to use; ¥9,000pp
2-night stay at Villa Nozawa (ensuite room), free use of public onsens, kitchen available to use;  ¥13,000pp
2-night stay at Villa Nozawa (shared room), free use of public onsens, kitchen available to use;  ¥6,000pp
We also have some self-contained options available at Nozawa Central, Nozawa House and Harvest House.
Please feel free to contact us with any questions; akikoedennozawaholidays@gmail.com or stay@nozawaholidays.com
We look forward to welcoming you and helping you get the most out of one of our favourite times of the year!