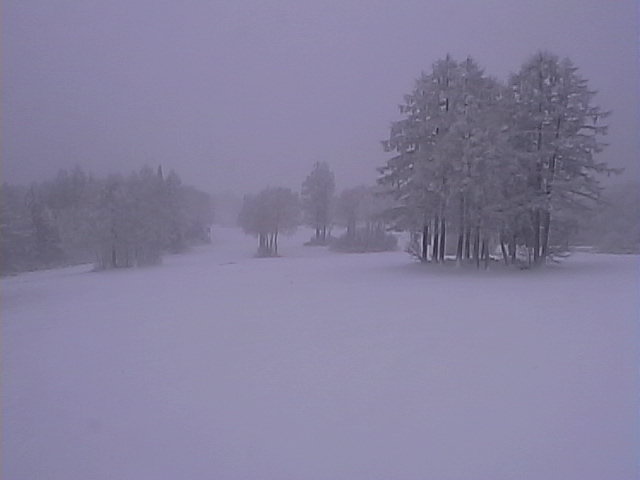 We got one step closer to the December 10th opening today in Nozawa. It rained, sleeted and snowed all day in the Village and you could literally see the snowline just above the lifts on Hikage bowl.
Uenotaira, which was bare a few days ago is now white again and looks like a decent cover. The resort was tweeting that there had been 20cm fall, probably enough to warrant a drive to take a drive up there in the morning with the sleds!
The outlook is for fairly clear days the next two then heavy snow on Thursday night and temps dropping to as low as minus 13 degrees. Which if eventuates will be the lowest this season so a promising sign
Until then we have a couple of new Mountain Bikes at Lodge Nagano so can take a ride up and play in the snow then soak in an Onsen after. The old Kuhaus Onsen Centre will open on December 15th and the new name is Furustao no Yu. Will operate from 2pm to 9pm at a cost of 500 Yen for Adults and 300 Yen for Children.
It was a pretty nice place to relax in the old days and sure will be even better now with an outdoor onsen too. There are not a lot of outdoor onsens in Nozawa so will be most welcome. Will try and get down for a tub and get some photos soon