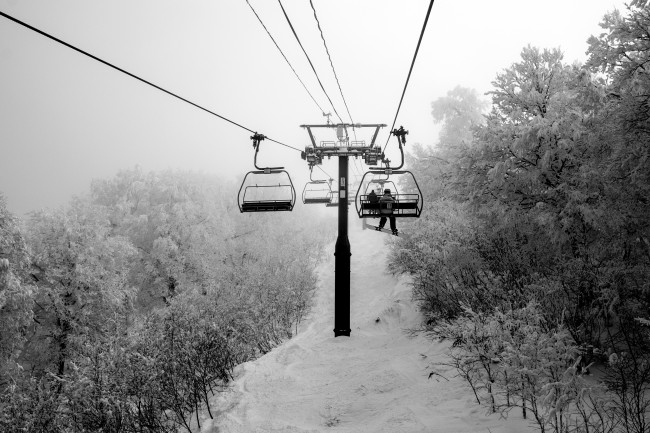 Base at top: 105 cm
Temp at Top; -6 Degrees
Base at Uenotaira 95 cm
New Snow since close: 0 cm
Weather; fairly clear, snow in the evening
Yesterday began with some light clouds hanging around in the skies after a nice fresh cover of the good stuff. The afternoon brought with it some beautiful blue skies and sun. The conditions stayed nice throughout the day, however there unfortunately isn't enough snow yet for some parts of the mountain to be open.
The next few days seem like they should bring some of the snow we've been needing, with consistent snow predicted to fall from tonight until Tuesday, and more again falling even heavier later in the week. The warm temperatures that we witnessed late last week are no more and the cold temperatures will be sticking around for as far as we can tell. hopefully the cold temperatures and cloudy skies will reward us!
Courses planned to be open:
– Yamabiko A course
– Yamabiko B course
– Yamabiko C course
– Yamabiko D course
– Yamabiko E course
– Paradise
– Kokenashi
– Uenotaira
– Bunabayashi
– Yunomine A
– Yunomine B
– Rinkan
– Mukairin Contact
– Karasawa Contact
– Nagasaka Contact
– Kaminotaira
– Fox course
– kitsun
– Isemiya