Base at top:  105 cm
Temp at Top; -9 Degrees
Base at Uenotaira  95 cm
New Snow since close: 1 cm       
Weather; some blue skies right now but snow on its way.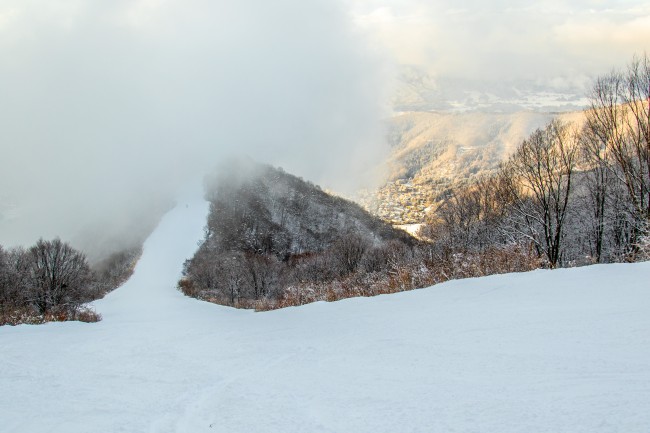 After consistent snowfall throughout yesterday and during the night, the mountain should be nice and fresh for a beautiful day of riding. Thanks to the extra cover, a few new runs are open including  Utopia and Ushikubi. The Nozawa Onsen team were hard at work yesterday preparing parts of the mountain and shaping the halfpipe so hopefully we see some more of the mountain opening soon.
Unfortunately the forecast has been downgraded from our original predictions for the week. There will still be light snow showers on and off throughout the week and the snowpack should be holding solid with temperatures hovering at around the -7 degree mark for the week. The start of next week is looking hopeful with a heavy storm coming our way. Let's hope it brings the goods!
Courses planned to be open:
– Yamabiko A course
– Yamabiko B course
– Yamabiko C course
– Yamabiko D course
– Yamabiko E course
– Paradise
– Kokenashi
– Uenotaira
– Bunabayashi
– Yunomine A
– Yunomine B
– Rinkan 
– Mukairin Contact
– Karasawa Contact
– Nagasaka Contact
– Kaminotaira
– Kitsun
– Fox course
Isemiya
Ushikubi
Utopia