A Beginners Guide | Skiing vs Snowboarding
Which one should I learn?
There is a lot of planning involved when it comes to your first winter holiday. One of the main questions we get asked is "which is easier to learn?" or "what should I learn first?"
There is an old saying that you will hear around the Ski resort, 
"
Skiing is easier to learn but harder to master, whereas snowboarding is harder to learn but easier to master."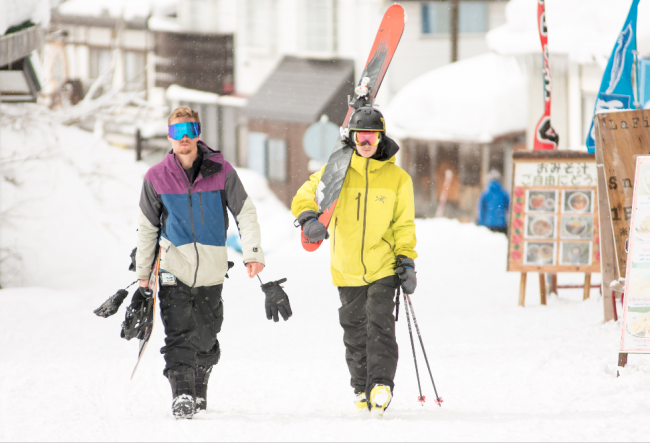 The truth is that people learn at different rates and choosing one or the other comes down to personal preference. Both have their pro's and con's when it comes to learning but it is safe to say that skiing is generally the easier of the two as a complete first timer.
For a better understanding let's break it down:
Skiing starts on a more natural stance. Feet are positioned straight forward, everything is in front and can see exactly where you are going. With feet attached onto individual skis, balance is easier due to both legs being able to move independently.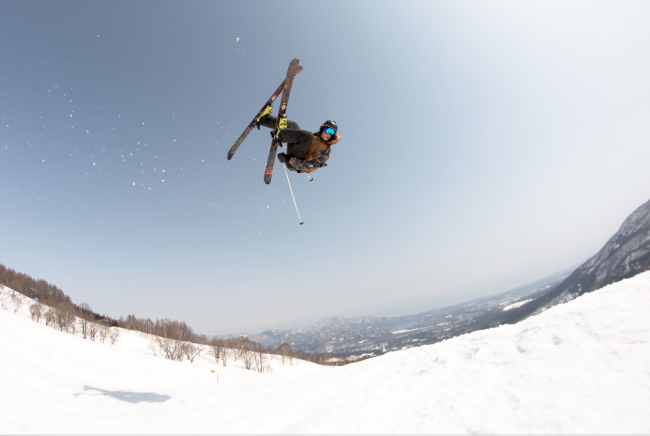 Snowboard requires both feet to be attached to one board in a sideways stance. This gives you less peripheral vision and can feel very restrictive at first. As both feet are attached, you are likely to feel awkward and unbalanced at first. Chances are if (when) you fall, you are likely going to take the full brunt.
Local Snowboarder Nina taking it to next level – Shot by Ryan @MountainSwell
Due to these differences, yes skiing is easier to learn. For first timers, it is easier to pick up and get to some reasonable level. Thus being able to get yourself around the mountain and enjoy your winter experience. Snowboarding on the other hand has a steeper learning curve. Everyone learns at different rates but commonly it takes a lot longer to achieve the same level as it would on skis.
Don't let this fool you though. Once you have the basics of snowboarding down, it will be no time until your flying around the mountain.
As with most sports, the risk of injury is common. Although Skiing sounds like the easier of the two, a lot can go wrong. Calves, shins and knees will ache after skiing. Many beginners might complain about shin pains due to the ski boot. Spending time getting the right ski boot fitted should eliminate this and normally comes down to bad technique. A beginner tends to lean back too much after a while which causes to much pressure on the shins. This is due to tiredness.
While having both feet move independently can feel more natural to learn, it can also come as a pain due to the chances of both legs becoming separated and twisting whilst falling. This in turn leads to a higher risk of knee injury during skiing.
Snowboarders are more prone to wrist, shoulder and ankle injuries. Beginners tend to fall more often and harder whilst learning. So learning to snowboard can be more forgiving if you are a bit younger.
Most parents will put their children in ski school. This is very common and comes with many benefits. Learning to ski first at a young age will help to learn the fundamentals and make it easier to swap over to snowboarding at a later stage. Swapping from Skiing to boarding tends to be easier than the other way around. This is due to learning to deal with 4 edges in regards to 2 edges. Although snowboarders might not like to hear but skiing is more technical and can take along time to master.
Already made a decision?
One is not better than the other. It all comes down to what you would like to learn. The good news is that you are already here. This may be your first winter holiday but guaranteed it won't be your last.
Either way you can get a Lesson from our fully qualified Ski and Snowboard Instructors to getting you going quicker and enjoying your time on the slopes. Here is a link to book Ski and Snowboard Lessons Nozawa Onsen
Getting past the beginner stage is barely the start. Snow-sports can become an addiction and you will want to keep progressing.
Welcome to the Mountain Life…..