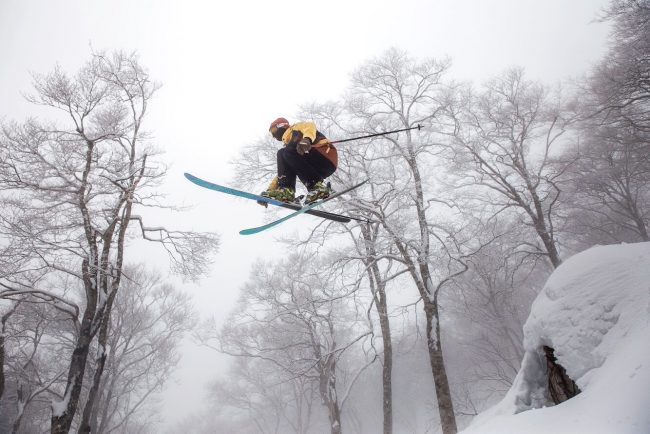 A Few More Nozawa Magic March Days
Friday 23rd of March 2018
Temp at Top: -3℃
Weather: Cloudy
Base at top: 260cm
Base at Uenotaira station: 175cm
New snow since close: 3cm
We might have had a few days of clouds and cold temperatures but that looks set to change in the coming few days. In fact, there's patches of blue sky opening up right now. The temp gauge isn't supposed to climb above the freezing mark at the top of the mountain today but that will change dramatically by the start of next week.
The cold brought with it a few extra centimetres of spring snow overnight with 3cm falling up top.The forecast tells us that we'll see conditions great for skiing in the days to come. A max of -3℃ at the top today will become 8℃ by Monday. At village level, it might be almost time to break out the t-shirts by mid-week!
All in all, what this means is that there's some great spring skiing to come. We might be nearing the end of the month soon but Magic March has a few more days of awesomeness left in it yet. The spring season continues beyond and in to April, of course. There's still some amazing discounts to be enjoyed for the remainder of the season. Let's not forget, the 1st of April is officially the start of the Spring Skiing season. While the bottom runs may be slightly patchy in parts, there's still plenty of fun to be had higher up and the kicker is there's very few people around to share it with.
Check out all our info about the spring season and in particular, April. It might be the perfect place for an Easter getaway, with discounted prices and warmer weather to keep the kids happy. Spring Skiing in Nozawa