Base at top: 100 cm
Temp at Top; -9 Degrees
Base at Uenotaira 95 cm
New Snow since close: 8 cm
Weather; Snowing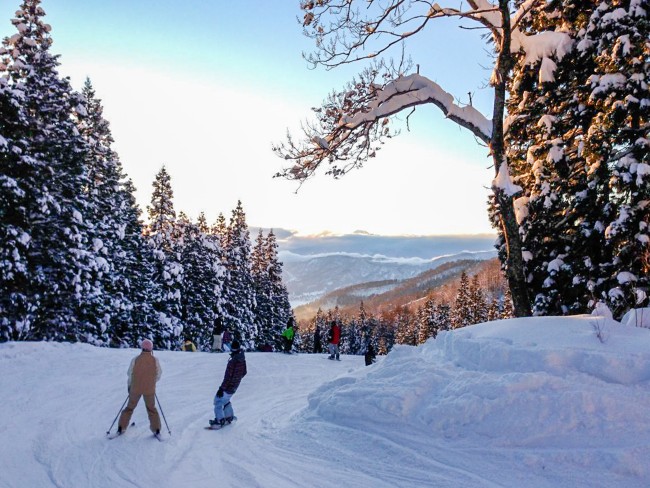 Nozawa Onsen was treated to another beautiful day out on the slopes yesterday with decent coverage, particularly at the higher altitudes. The colder temperatures kept the snow fresh, but with large crowds here over the long weekend, the snow was chopped up relatively quickly. Today is a holiday for the Japanese to celebrate "coming of age", so the mountain once again will be quite busy.
There is, however, fresh snow in the resort with 8 cm having fallen up the top overnight. The pistes should be nice and soft and the cold temperatures and lack of sun should keep it that way for a while.
This coming week could be a good one at Nozawa Onsen, with snow expected to be falling at some point every day for the week. The snow falls don't look like they'll be very heavy, but with consistent dumps this could bring our base up quite a bit.
Enjoy the coming week and stay safe out there in this busy period!
Courses planned to be open:
– Yamabiko A course
– Yamabiko B course
– Yamabiko C course
– Yamabiko D course
– Yamabiko E course
– Paradise
– Kokenashi
– Uenotaira
– Bunabayashi
– Yunomine A
– Yunomine B
– Rinkan
– Mukairin Contact
– Karasawa Contact
– Nagasaka Contact
– Kaminotaira
– Kitsun
– Fox course
– Isemiya