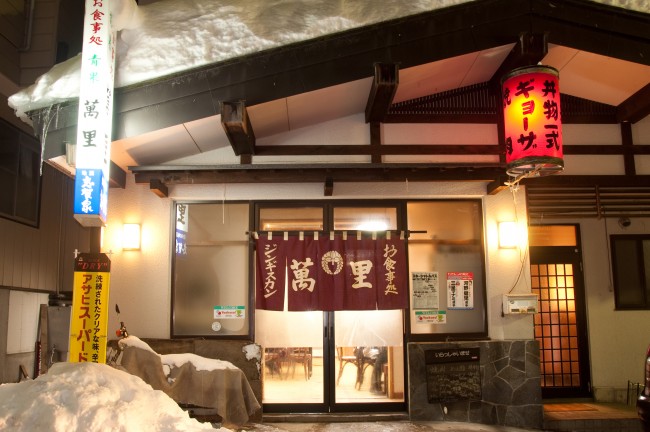 "Oishii" is the Japanese word for delicious and there is a lot of oishii options to eat out in our small village. For a population of less than 4000 people we have around 30 restaurants in the village and another 20 on the mountain!
Here is a handy PDF with some great selections;
https://www.nozawaholidays.com/wp-content/uploads/2011/09/Restaurant-Guide-Final.pdf
So make sure you ski hard and get nice and hungry. Despite all the eating options it can get hard to get a feed at certain times especially in the week January month!
A few hints that may help to make sure you fuel up;
1.Get in Early! Most people eat around 7pm so get in by 6pm and beat the rush
2.Book ahead. When you are out eating book your next night at a restaurant of choice. The owners like a face to face confirmation. NB don't cancel or now show it is a quick way to lose face!
3.Get off the main drag! Lots of people wander the main Oyu Doru Street and so the restaurants there get crowded. Explore a little off the beaten track and you will be rewarded
4.Lights are on somebody is home. It is cold outside so naturally most places will hav ethier doors closed. But if the lights are on and especially if there is a red lantern out front then they are open for business so don't be shy to go in
5.Some of the lodges will cook dinners just ask, they can be amazing meals!
Hope this helps. Up until the season starts in a few weeks we will try and introduce many of the restaurants and bars too you and will update our above Restaurant guide before the season too so please stay tuned.
Please feel free to review the places as we post them too. Arigatou and Ittadakimasu!
Who can guess the names of these restaurants?