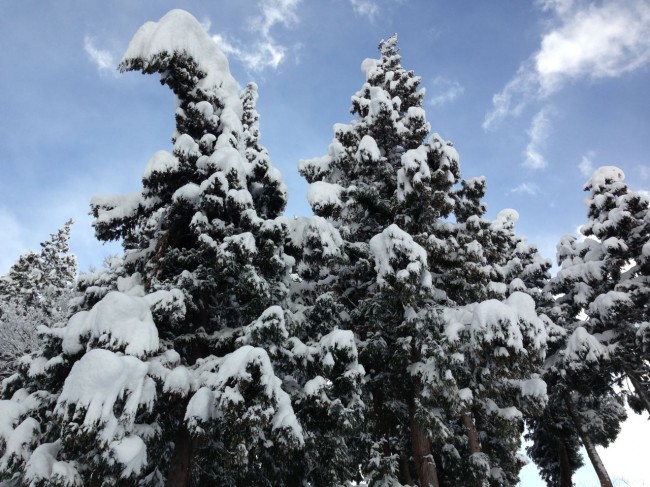 Base up top: 190 cm        Temp Top;  – 6 Degrees
Base at bottom; 100 cm
New Snow since close: 0 cm
Weather; Blue bird
As a kid you often dream of Santa and snow covered trees and cute little houses. If you woke up in Nozawa this morning you would have been pretty happy!
With over 75cm of snow falling yesterday then clear skies this morning the scene is set for a perfect Christmas day.
Yesterday the snow was relentless just bucketing on us all day and there were many reports of waist deep powder runs on the mountain. It snowed right up until the close of lifts yesterday and with no crowds to compete with this morning should be more of the same but with better visibility!
The forecast is for a bit more snow tonight then a few sun filled days on the menu.
We would like to wish all our terrific guests and friends a very Merry Christmas from snowy Nozawa Onsen . Stay safe and all the best for the New Year.