Base at top: 215 cm
Temp at Top: -6 Degrees
Base at Uenotaira: 165 cm
New Snow since close: 15 cm
Weather: clouds clearing to become sunny, mild temperatures and calm winds.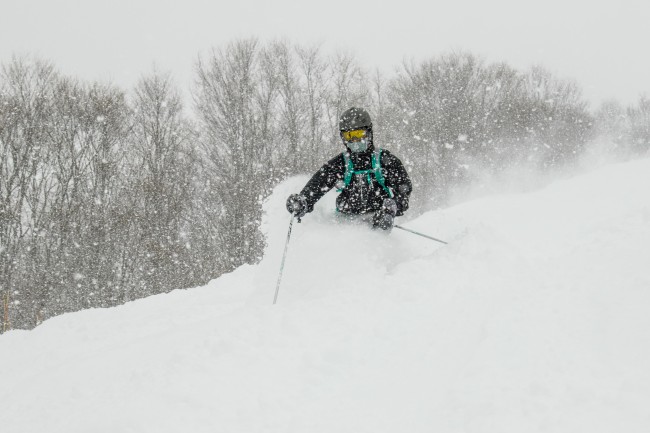 Yesterday was an epic day for the season in Nozawa. Our base smashed through the 200cm mark thanks to 50cm of snow blanketing the mountain in 24 hours. The village is looking very pretty covered in snow, and the mountain even more so. Powder was spread wide and far and it didn't take long after the runs were groomed for them to become soft and powdery again. Snowflakes continued falling late into the night so there'll be fresh tracks to be made once again.
Today's looking cloudy at the moment, but the sun should be shining down upon Nozawa fairly soon. Temperatures are mild and the winds have completely calmed down. We're getting little glimpses of blue sky and we can't wait for an awesome day ahead. After the warmer weekend that is coming up, snow is expected for a couple of days so hopefully our base continues to increase.