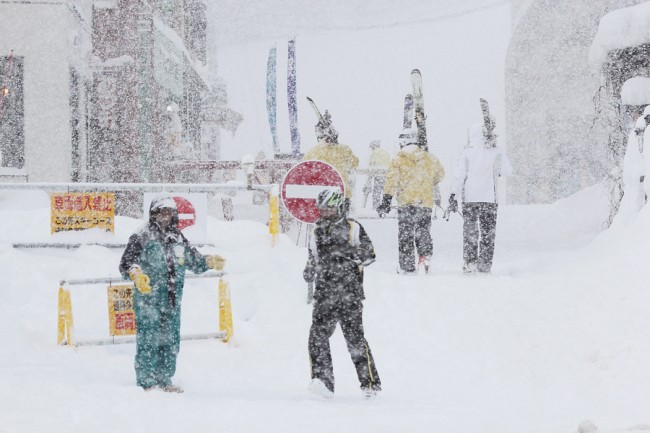 Base up top: 320cm        Temp Top; -7 Degrees
Base at bottom: 175cm
New Snow since close: 8cm
Sorry for the delayed report today guys. Everyone is wondering what the snow is like and I can assure that it is quite fine and hasn't suddenly all disappeared. We woke this morning to passing snow showers that had dusted the resort with 2cm of fresh cover. Since first lifts we have had a further 6cm fall up top.
It is now sunny and partly cloudy in Nozawa Onsen this morning and it has been a great day on the mountain with minimal crowds.
Some were saying yesterday was the day of the week and they were mostly correct with extremely cold overnight temps and fresh tracks on offer. Unexpectedly the sun had broken through the clouds by midday and it was fine for the duration of the afternoon. The sun yesterday had formed a crust layer in certain areas.
Looking ahead the forecast suggests we should see light snow overnight before conditions clear again tomorrow with fine weather expected. Alternating snow showers and clear weather are expected over the next few days.