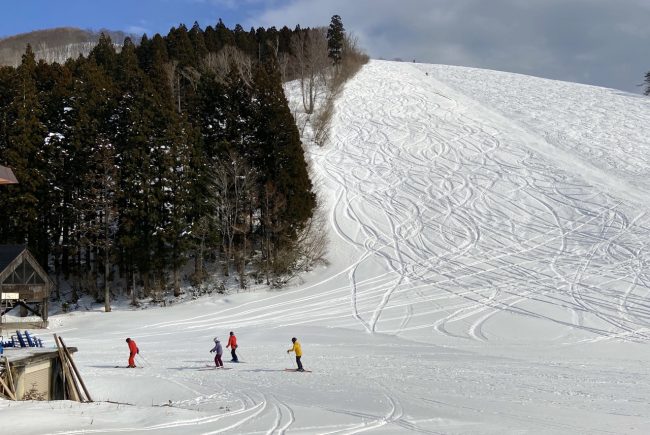 Strange days are these, but snow helps
Yesterday was another "Rippa" on the slopes and as one long term resident put it probably as good as any day we had in January this year. Powder was nice and plentiful, weather was sunny and there was very little competition for fresh tracks. It was best up until about lunch time when warmed up but on piste was good all day. Looks like another beauty out there today with the resort reporting 9 cm of fresh up top overnight. Looking pretty magic on the cams and sunshine expected all day.
We did get hit with rain down low overnight though so the top will be best for sure
The stats for the slopes today in Nozawa
Temperature up top: – 3 degrees

New snow since close: 9 cm 

Snow conditions: Powder up top and softer conditions down low
Weather: Another beautiful sunny day
Things are changing pretty rapidly around the globe at the moment and we hope everyone is safe and sound where ever you may be. Just letting you know all is fine up in Nozawa at this stage, the ski resort, accommodation, shops and restaurants are all open and functioning. Being a little mountain town of just 3500 we feel a bit like we are isolated but the current situation will no doubt affect us all. Thoughts to you all from our families to yours. Stay safe out there and hope some snowy photos will help your day.