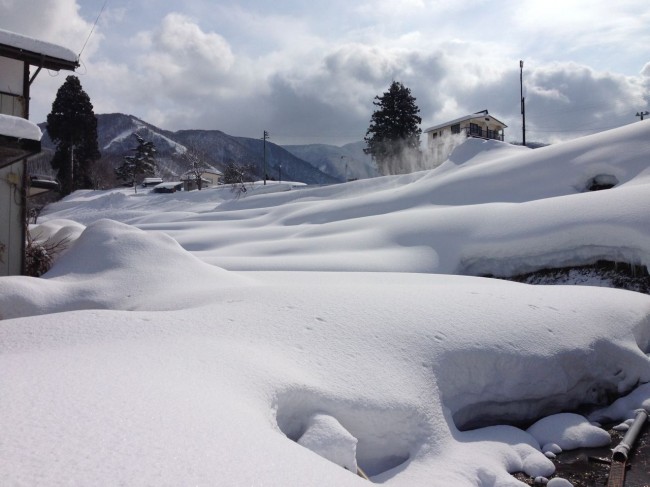 Base up top: 350cm        Temp Top; -9 Degrees
Base at Uenotaira: 285cm.
Base at Nagasaka: 180cm.
New Snow since close: 30cm at the summit, 50cm on Uenotaira, and 20cm at Nagasaka.
Weather: Mostly fine with passing clouds.
A beautiful crisp morning in Nozawa Onsen; Snow fell consistently from close of lifts until after midnight which left us with a great morning present of 50cm of fresh up on Uenotaira! March really is magic!
There is a 20km/h north-westerly blowing at the moment on the mountain and the temperature is     -9C at Yamabiko and -1C at Nagasaka.  The Lower steeps runs will be great skiing this morning but will get heavier in the afternoon, so head higher later in the day.
The forecast is for snow to roll in again today and continue on and off until Wednesday next week. Temperatures should stay low with the freezing level expected to be well below the bottom lifts until Tuesday night.