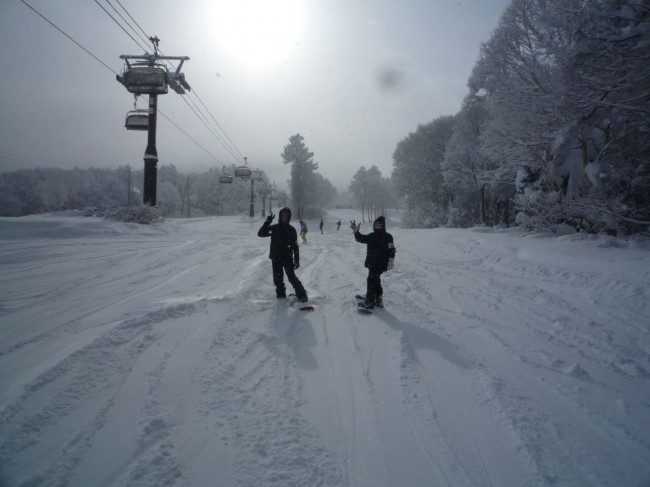 20/12
Base up top: 160cm                  Temperature; -6 Degrees
Base at bottom; 100cm
New Snow: 60cm
The Snow conditions in Nozawa are now bordering on the ridiculous for this time of year. Ridiculously good that is! Have had another huge 60cm of fresh snow overnight and still big flakes floating from the sky now.
Woke up this morning and looked out the window and the view is slowly getting taken over by the ever growing white wall.
Yesterday up top was a terrific day with light fluffy snow and bursts of sunshine coming thru. The skiing was top to bottom, with good coverage on all slopes and some nice powder runs. Most of the resort runs are now open even Karasawa is ready to go but they are just holding off until we get some weekend crowds in.
Outlook is for things to clear a bit tomorrow then snow again tomorrow night with a huge dump expected on Saturday night. The happiness is big in Nozawa Onsen