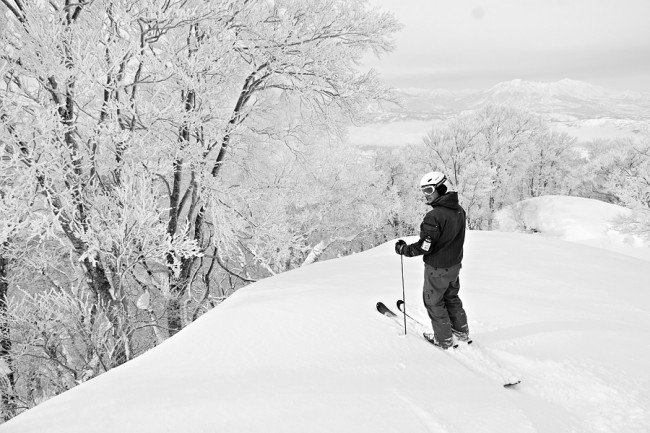 Base up top: 330cm Temp Top; -13 Degrees
Base at bottom: 185cm
New Snow since close: 5-10cm
We've had yet more overnight snow to refresh the slopes. 5cm has fallen up top and 10cm was recorded at Uenotaira. We expect fine, sunny weather today corresponding with light winds.
Groomed runs should be firm and fast early, but will soften during the day. The trees will be refreshed from overnight falls.
Avalanche conditions have very much improved. Warmer weather yesterday ensured snow from the recent dump to bind to the icy layer beneath, increasing stability.
Yesterday was another excellent day here in Nozawa Onsen. Great weather, great skiing and an abundance of deep powder made for many happy riders.
The snow remained in good condition, staying light and dry on north facing slopes and turning slushy during the afternoon on the south facing slopes. Groomed runs were silky smooth and remained that way all day with the low crowd levels.
Friday's forecast is looking very good with a nice upgrade overnight. Based on current projections snow should commence tomorrow morning before becoming very heavy overnight. Moderate snowfalls should continue on Saturday. At the moment, Saturday will be a very good skiing day even with the weekend visitors. Following that, Sunday should see snowfalls clear to blue skies and sunny weather.