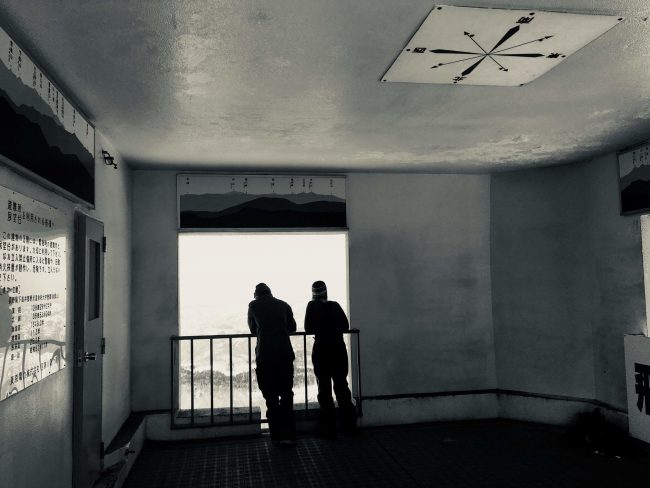 April in Nozawa Onsen
This time yesterday we had 5cm of fresh stuff up the top of Mount Kenashi. With a bit of weather on the way, will we get some more?
Tuesday 17th of April 2018
Temp at Top: 1 degrees
Weather: A few clouds
Base at top: 160cm
Base at Uenotaira station: 60cm
New snow since close: 0 cm
There's no fresh snow to speak of like we had yesterday to wake up to. However, that need not necessarily mean we're done for the season.There's still a few weeks ahead of us until the close of the ski season. There's a little bit of rain predicted to come our way today and in to tomorrow. Those of us who remain optimistic about things suggest that if the temperature should happen to drop, who knows?
At the moment, we're looking at the gauge climbing just a few notches in to the positive for today and tomorrow. Beyond that, the sun is set to come out and by the end of the weekend, conditions should be very warm. Saturday and Sunday look like they'll mostly be about blue skies and temps in to the teens on the mountain and in to the 20s in the village. Perhaps this is a reminder that the warmer months of the Green Season are indeed just over the horizon.
Right now, there's a little bit of cloud about but certainly nothing to suggest we'll get the rain on the forecast. The other good news is that there's still a very good base to ski on up top. I certainly wasn't the only one enjoying myself on the top runs yesterday. Having said that, a lot of the time I had a run to myself.
Seeing the warmer months not that far in the future is a timely reminder of not only our Green Season activities already mentioned, but in particular, the meditation and yoga retreat which is enjoying ever increasing popularity. Nozawa Onsen really is a magic place in the summer and perfect for pursuits both relaxing and strenuous.