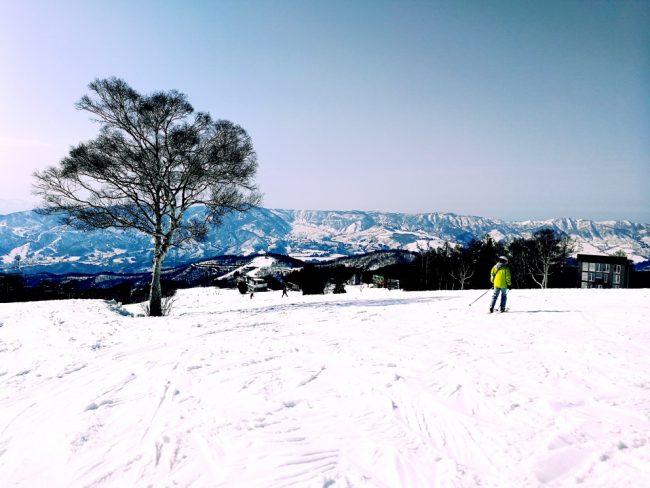 Is there some April snow ahead?
March has become April and many of the lower lifts have closed. Yet we're still enjoying the best that spring has to offer. Mostly blue skies and sunshine are the order of the day. But the forecast suggests there could be something else on the horizon.
Monday 2nd of April
Temp at Top: 12℃
Weather: Mostly sunny
Base at top: 225cm
Base at Uenotaira station: 140cm
New snow since close: 0 cm
It's warm both on the mountain and in the village today. The forecast tells us that we'll see much the same tomorrow and then a cool change late Wednesday. Whether that brings the few cm of snow to the top that is currently predicted remains to be seen. Further on, the temperature looks set to fluctuate a bit, bringing a few more cm here and there. Let's hope it brings more than a few!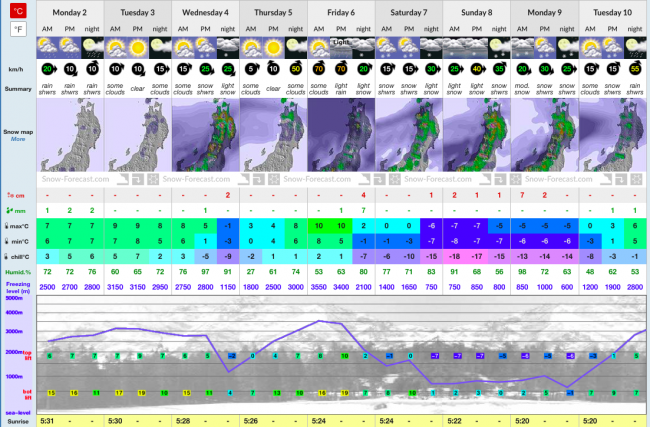 Today marks the start of late season discounts for lift tickets. A lot of the lower lifts and runs are now closed for the season but there is still some great spring skiing to be had up top. Talked to a family this morning who assured me they're still very much enjoying being on the mountain.
Spring is a pretty good time for families, of course. The warmer temperatures are quite kid-friendly and with discounts on the lifts and accommodation, it makes April a really good time to come to Nozawa.
Beyond April
Further in to the year Nozawa is still a great place to be. The Green Season provides a whole bunch of new reasons to fall in love with our beautiful little village. The famous onsen are still here, of course. But so are many other pursuits, both strenuous and relaxing. Check out our Green Season page to see what's happening. There's some thing magic about the rich, green mountains and traditional Japanese culture that makes the warmer months in Nozawa a true getaway from the rest of the world.