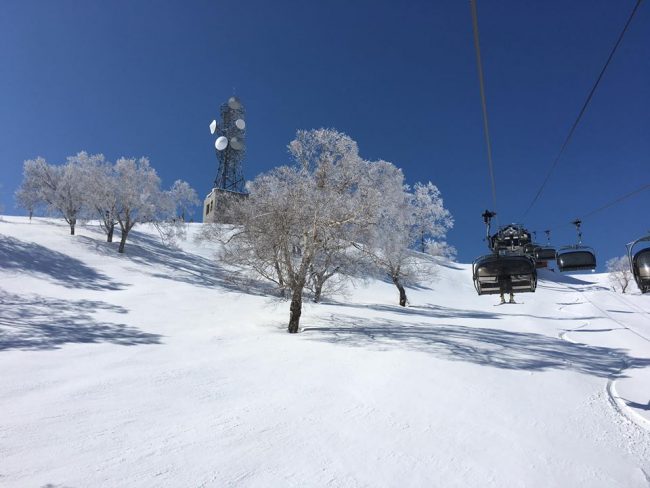 April snow for Nozawa Onsen
Base at Uenotaira station: 305 cm
New snow since close: 10cm
Weather: Bluebird up top!
This is not an April Fools joke we have had 10cm of fresh snow up top on the mountain this morning! It stared to snow up top yesterday afternoon and continued thru the night. Too warm for snow in the village as to be expected at this time of the year but up top is looking like a beautiful Bluebird day.
The base had dropped down to 390cm but this has topped it back up to the 400cm mark.
April Snow in Nozawa Onsen Lifts Open
Nagasaka Gondola 8;10 – 15;30
Yamabiko 2 4 8;25 – 15;30
Still no problem to ski top to bottom though even with less lifts in operation.
As you can see from these photos today is going to be an awesome day so get up there and enjoy it as we have a warm Spring front on its way. Tomorrow will be nice and sunny too before a rain system hitting us on Thursday night. You can check out the scenery on the cams and if not in Nozawa now still enjoy the great day we are having here, will get up for some R & D and update you later… Web Cams Nozawa Onsen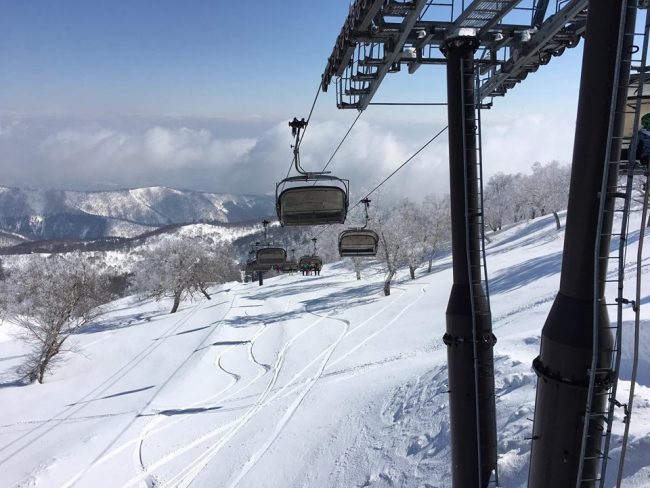 Thanks for the photos Seiji san always first on the scene in Nozawa. Enjoy the April Snow in Nozawa Onsen.