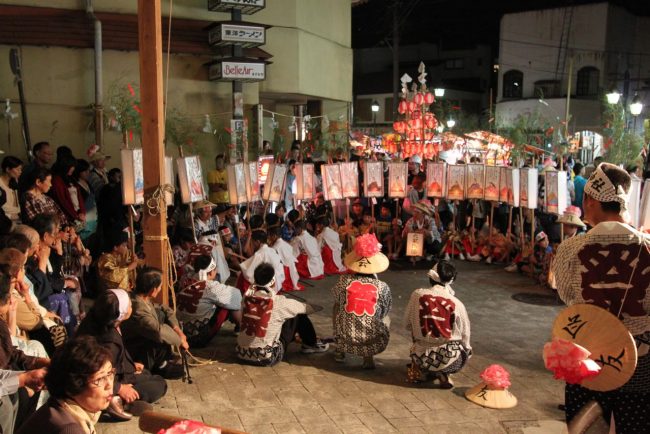 Wanted to give everyone plenty of time to plan this year if thinking of coming up to join us in Nozawa Onsen for the amazing Lantern Festival held on the 8th and 9th of September every year. It is a local celebration held over 2 days and for me one of the best festivals we hold in the town.
Much more intimate than the famous Nozawa Fire Festival held in winter on the 15th of January every year.
The first day of the festival is a Thursday this year the 8th and it is mainly an evening affair. The main street Oyu Dori comes to life with street vendors and festive locals all dressed up for the occasion. There is a beautiful parade through the village with drums, flute players, dancing and an age old pantomime is played out with the Tengu and Shishi- Mai or dancing lion and as Nozawa is famous for lots of fire!
The dance is traditionally to dispel evil and bring in good luck also to pray for a bountiful rice harvest. It also signals the end of the hot Summer and the cool change ahead of Autumn then Winter.
The next day starts early and the Dosojin or men in the village with the bad luck years are dusting off their hang overs to march thru the village carrying a heavy "Omikoshi" or Shrine. It is lots of fun and all the locals donate bottles of Sake to them which adds to the excitement and the time it takes to get the Omikoshi up to the Shrine.
They eventually make it though at around sunset and it is a huge celebration with all the folks in the village joining in to cheer them on and help get them up the steep stairs…
Awesome time to be in the village, so hope to see you there and drop us an email if planning on staying. Nozawa Central will be open and doing great deals Nozawa Central Apartments