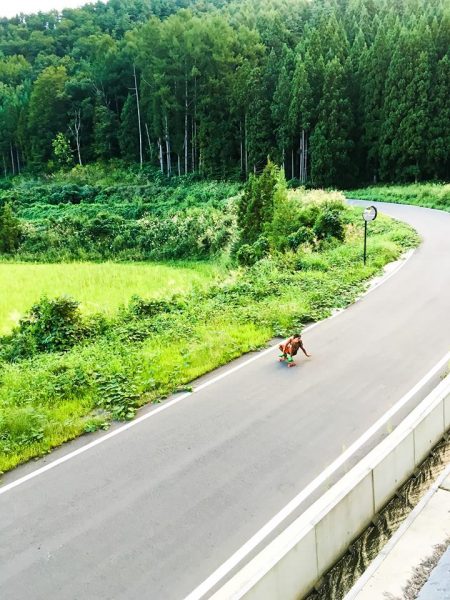 If want to do some Autumn training and get your snowboarding legs back ready for the season do what the locals do and hit the hills for some downhill skateboarding! Imagine the forest trail without snow! It runs 10km from top to bottom and has a nice gentle slope on a bitumen road most of the way. It is a smooth and very scenic ride down thru the trees.
With the air temp starting to cool in Nozawa it gets your mind thinking of the snow and is much more comfortable to start training for the winter too.
Nozawa is a great place to get in shape to ski or board in Nozawa or anywhere else for that matter.
The mountains are right at our doorstep so can jump on a mountain bike or grab some running shoes and do some climbing. The gym is open at the Olympic park and is a nice peaceful setting in the forest to do some training. After all that there are the onsens to soothe any aching muscles.
The farmers are very busy in the fields too and there is lots of fresh produce to enjoy and fuel your body to be in good shape. Can also rest the mind with some relaxing Yoga or a massage.
Come up and enjoy Autumn in Nozawa Onsen
Thanks for the photos Yuto san and Naoto san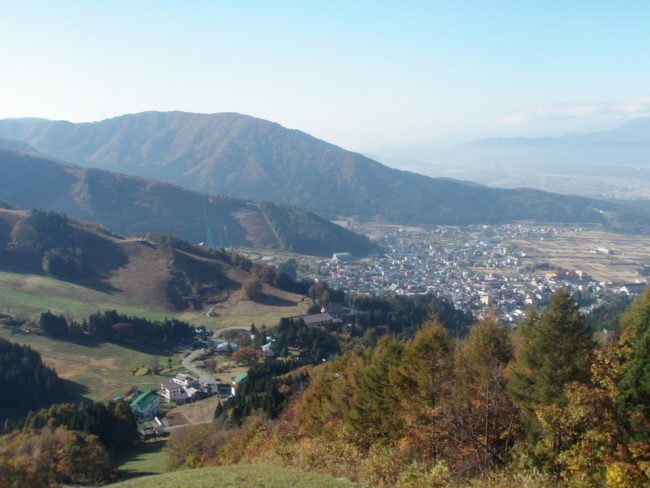 Wont be long before the leaves begin to change colour and we have what the locals call "Koyo" which means the autumn colours which we experience here. It can be spectacular with orange,red, yellow and green contrasts covering the landscape.
The temperatures will start to drop pretty quickly too and in the evenings I am already reaching for a jumper and an extra blanket! Winter will be here before we know it but for now lets enjoy Autumn in Nozawa.