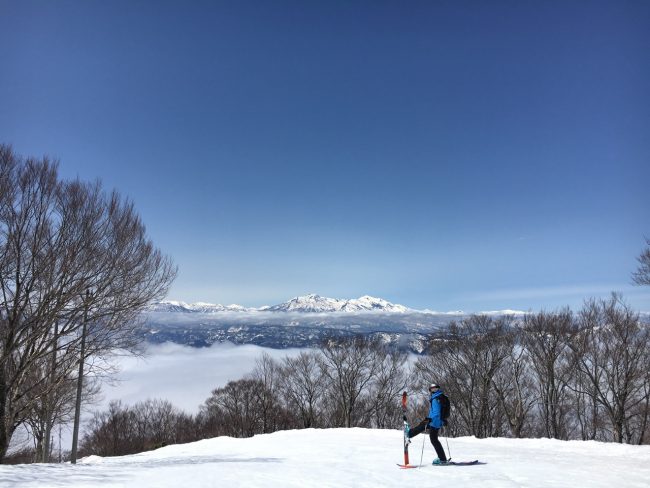 Awesome April Nozawa Onsen
Tuesday 6th of April 2018
Temp at Top: 8℃
Weather: Sunny and strong wind
Base at top: 200cm
Base at Uenotara station: 110cm
New snow since close: 0 cm
The old saying " You should have been here yesterday" holds true for Nozawa today check out this photo from up at Yamabiko yesterday morning. We had cold temps, clear skies and a see of fog down low. Was the best day on the hill for a while.
Today is not so pretty with strong winds this morning and the Nagasaka Gondola is on hold. The Hikage Gondola and Paradise 4 lifts are running and there is a bus between the two gondolas.
The forecast is looking promising though with freezing level dropping below 1000m from tomorrow and snow predicted for the top. The weatherman is predicting over 20cm for the next few days. Hold on to your beanie as we may see a brief return to the Winter Vibe in Nozawa!