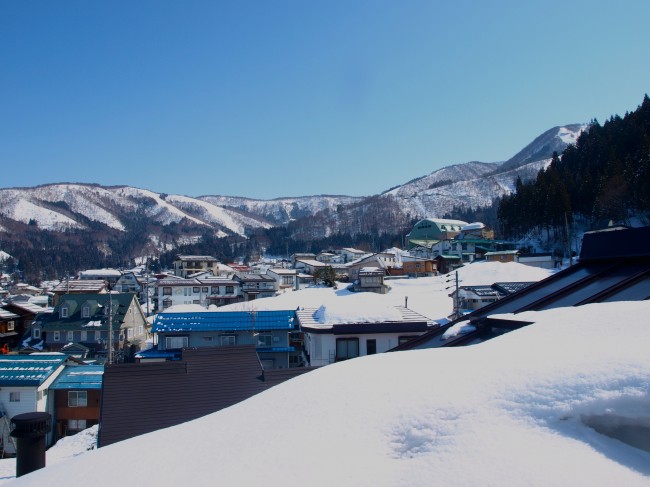 Base up top: 370 cm        Temperature; -1 Degrees
Base at bottom; 215 cm
New Snow: 0 cm               Weather: Bluebird
What a day yesterday in Nozawa Onsen. You could see many smiling faces all over the ski resort with knee deep powder even on some groomers. Heavy fall of snow in the morning gave way to a cloudless blue sky in the afternoon. Fantastic views from Yamabiko and Uenotaira. On top the temperatures remained cold through out the day and guaranteed wonderful snow conditions.
Today blue sky as far as you can see in Nozawa. As Temperatures are on the rise down in the village, still in the minus further up. Great conditions on and off the slopes. Sun bathing is definitely on the lunch menu here in Nozawa today. Make the most out of it and do not forget your sun cream.
Still looks that we get some fresh snow in tomorrow before the temperatures are on the rise again Thursday, Friday. But the snow won't be far away with heavy snow fall on the forecast Saturday night.