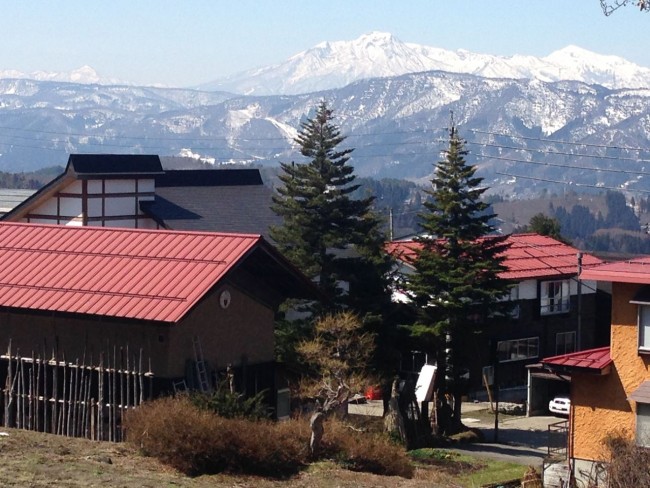 Base at top: 120 cm
Temp at Top: 7 Degrees
Base at Uenotaira station: 40 cm
New snow since close: 0 cm
Weather: Sunny with clouds forming
Beautiful spring days in Nozawa. Temperatures were high yesterday and was nice and warm all around town with everyone lapping up the sunshine. The farmers are coming out of the woodwork and lots of locals starting work on their gardens and plots.
On the slopes it was great views across to the Japan sea with spring conditions under foot. Today is the last day of the official Winter Season for the resort with "Haru Yama" or Spring Mountain starting from tomorrow the 4th of April. That will mean all the bottom lifts and the Hikage Gondola will close for good. The Nagasaka Gondola, Yamabiko Lifts, Uenotaira and Paradise should remain open. So it will be a top of mountain game from here on in.
The bottom of the mountain has been on the way out for a while anyway and they are just holding on to the beginner trail to ride down today. Would say from tomorrow it will be a download on the Gondola.
Good news is that lift prices also drop from tomorrow to just 3700 Yen a day for adults and 1700 Yen for kids. Lots of the restaurants and cafes will close at the bottom from today too including the Mt Dock Gondola Café so drop in and get your last Coffee fix from the gang there. Buna and the Yamabiko restaurants will remain open so be sure to get up and enjoy the views!