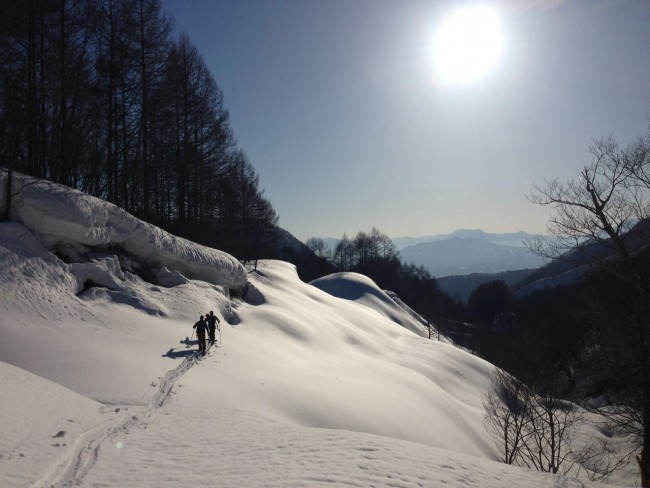 Base up top: 300 cm
Temp Top; -3 Degrees
Base at Uenotaira : 225 cm
New Snow since close: 0 cm
Weather; Beautiful Sunshine
Magic day up here in Nozawa, with the sun greeting us early this morning. The snow cams looked awesome early, no new snow reported but looks like we had a of something up there with the trees having the beautiful white glisten about them.
Temps are nice and cold early at -3 degrees so should make for a fast surface early. With the sun shining bright it should soften up pretty quick and no wind should make for a really nice day ahead.
The outlook is for another change tomorrow and some snow expected up top all going well.
Great time of year to be in the mountains and Nozawa.
Lifts operating
– Nagasaka Gondola
– Yamabiko Number 2 Four lift
– Yamabiko Four Lift