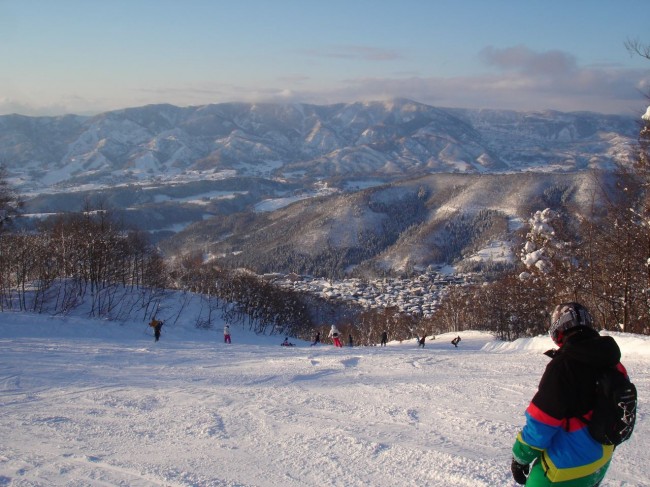 Base up top: 250 cm                  Temperature; -5 Degrees
Base at bottom; 170 cm
New Snow: 0 cm
Seems like quite some time since have posted a Snow Report for Nozawa without any new snow! Yesterday was the day, we did not get the Blue bird start we had been hoping for, even got a bit of snow in the morning but in the afternoon the sun burst through the cloud and was magnificent.
The light was perfect the ice-covered trees were glistening and the powder was still plentiful if you knew were to look. With the New Years crowd starting to filter in some popular stashes under the lifts were getting tracked out but on piste the snow condition was superb.
Today was a blue bird start to the day but the clouds are creeping back in now and once again some decent snowfall is expected for this afternoon and into tonight. Light snow on the menu for tomorrow followed by some sun on Saturday then heavy snow forecast for Sunday night.
So anyone coming up will be pretty happy with the conditions ahead. Don't forget the Fireworks display on Saturday night on the Nagasaka Slopes just above the Gondola Station, as always it is sure to be spectacular.