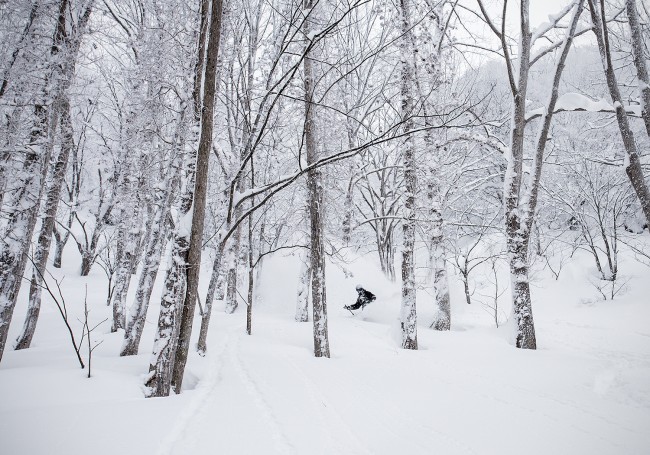 Base up top: 330 cm    Temp Top;  -9 Degrees
Base at bottom; 215 cm
New Snow since close: 30 cm
Weather; Snow
How many best runs of the season can you have? If you were to say one, you'd be wrong as this line was dropped more than a few times yesterday. Deep blower dry pow is what we all came here for and it was delivered in ample amounts on Boxing Day as moderate to heavy snowfalls continued from first to last lifts. The winds were also lighter than expected. Epic, just epic.
The bets are in that skiing and boarding should be similar to yesterday, perhaps even better as skies are forecast to clear and winds drop by the afternoon. I don't need to tell you where will be good today as it all will be. Get yourself out there.
Tomorrow should also be a clear day but the freezing level will take a hit up to around 1000m. Therefore expected warmer, but not too warm temperatures tomorrow. Looking further ahead next week should be a snowy one with light to moderate falls continuing from monday to friday.