Best time visit Nozawa
Nozawa's own frozen Walls. 
Yesterday we posted about the famous huge walls of ice and snow on the Alpine Route in Tateyama, but Nozawa can also get some pretty impressive walls of snow at times. This shot just outside Nozawa Cottage on the walk up to the Nagasaka Gondola. The date was Valentines day the 14th of February 2012. Who was there? 
It was a big season. You can read more in the archives of snow reports from the last decade here while enjoying some down time. 
So when is the best time to visit Nozawa Onsen? The answer is there really is not a bad time. However if you are looking for the deep powder experience then your best chances are going to be from mid January to mid March. That's not to say you wont get some amazing snow outside those dates either. We just had some amazing powder days in April just gone but you need to be a bit luckier.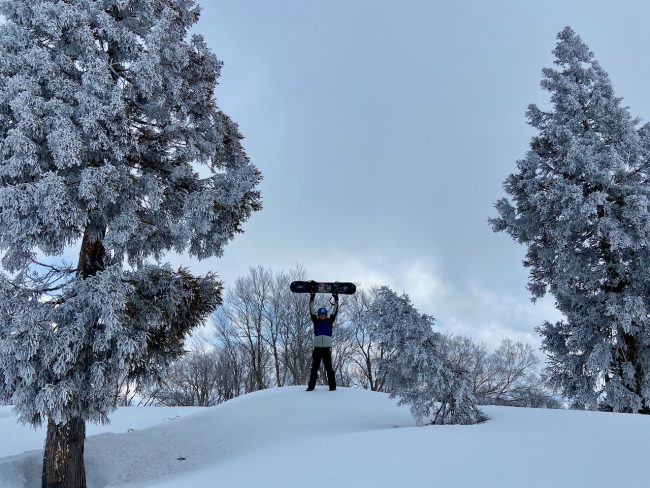 Give the base some time too build so the trees and bushes get covered up. January is usually the month we get our coldest temps and heaviest snow falls.  But as the above photo shows from mid Feb, it can happen anytime.
Here is a great month by month report on when is the best time to visit Nozawa for you. Best time to visit Japan
Best time visit Nozawa
How about with Global Warming how are the seasons being affected? Very hard question but if you talk to the village elders they will say like many places around the planet there is not as much snow as when they were kids. The above graph is a great reference to see what we have had. The big snow seasons of 2015, 2012 and 2006 really stick out. This season was low but so was 2007 and we had a few big ones after that.
This years April was also one of the best for consistently cold temps and regular snow falls that I can remember. Lets hope this little breather the world has had from people moving about and manufacturing taking a break can help to cool things down and we have many good snow seasons ahead. We will all have to do our bit to help cool the globe.