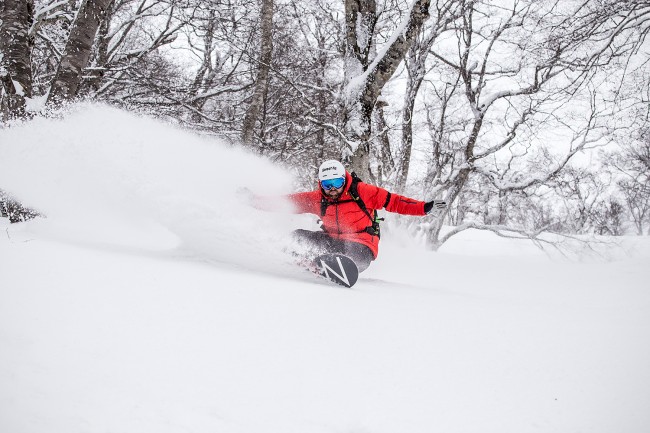 Base up top: 420 cm    Temp Top; -1 Degrees
Base at bottom; 240 cm
New Snow since close: 5 cm
Weather; Cloud
The rain that was forecast for last night has seemed to of missed us here in Nozawa Onsen and instead we have received the lightest dusting of snow in the village and 5cm up top. Good news, the skiing and boarding today will be better than expected. Looks like today the freezing level will gradually decline, currently sitting at 1200 meters, to around 200 meters. During this time isolated light snow showers are also a possibility, enhancing conditions.
Yesterday was also a nice day to be up on the hill. With colder than predicted temperatures the snow remained in good shape on certain aspects for most of the day. Snowfalls from the previous day had buried the persistent icy base layer deeper in the snowpack with a tradeoff for more dangerous avalanche conditions. On piste held firm but not icy snow with good speed.
According to the forecast we should have some light snow showers from top to bottom tomorrow, probably around 10cm in total. Following this a number of clear days are expected. Friday will be cold, clear with light winds and Saturday will be warmer spring type conditions, clear with light winds. Some clouds may then move over the region for Sunday. Next week is looking good for a more extended period of snowy weather.